Neville hails Arsenal's 'brilliant performance'
,
Gary Neville believes Arsenal manager has done a great job getting the team so high up the table.
But there are a lot of unanswered questions yet - Ozil situation, Ramsey leaving and so on.
"For them to be where they are in front of Chelsea with a game in hand, navigating the Europa League which we have always talked about on this programme for four or five years about how hard it is to play Thursdays and Sundays, out of sync with what is a normal week and how teams struggle with that, I think it's a brilliant performance.
"When you think of how Chelsea and Manchester United have spent a fortune, Chelsea have just got a far stronger squad. We talked about Eden Hazard last week being one of the best players in the world, Arsenal are nowhere near that.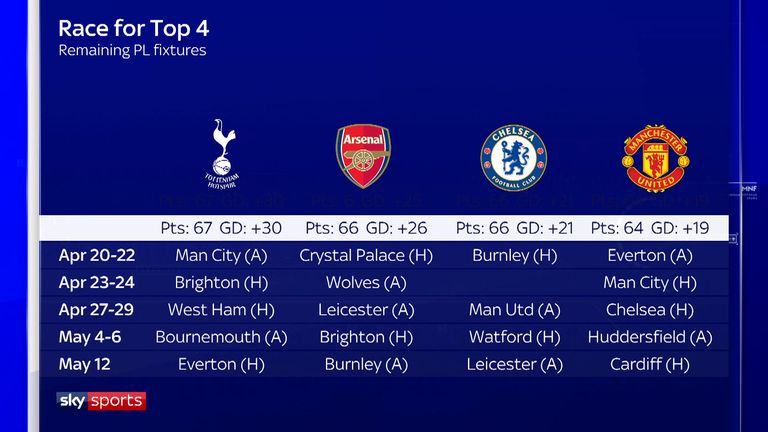 "When you look at that Arsenal team there are a lot of questions still to be answered. You think of Ozil, you think of Ramsey leaving, the defenders, the midfield doesn't look quite right, you're not convinced about the goalkeeper at all, the full-backs look like they could change every week.
"And yet, he is getting that level of performance out of them. I think it's a brilliant performance."