Ex-Gunner Robin van Persie has officially retired being given special shirt made up of four clubs he played for
,
The striker spent 8 years at Arsenal.
He was a fan favourite before making his infamous switch at Old Trafford in summer 2012.
Van Persie has retired aged 35 at Feyenoord.
The Dutch international joined Arsenal in summer 2004 in a £2.75 million move from Feyenoord.
He spent 8 years at the club to become one of the deadliest strikers in the Premier League.
He repeated Theirry Henry's record of scoring 30 goals (in 2003/04) in on season in 2011/12 before announcing he would not extend his contract with Arsenal.
The forward moved to United in July 2012. The fans' love quickly turned into hate. Many of them angry at van Persie for joining our rivals.
He played over 250 games for the Gunners, scoring 132 goals to become the 8th best striker in club's history.
RvP and each team he's played for: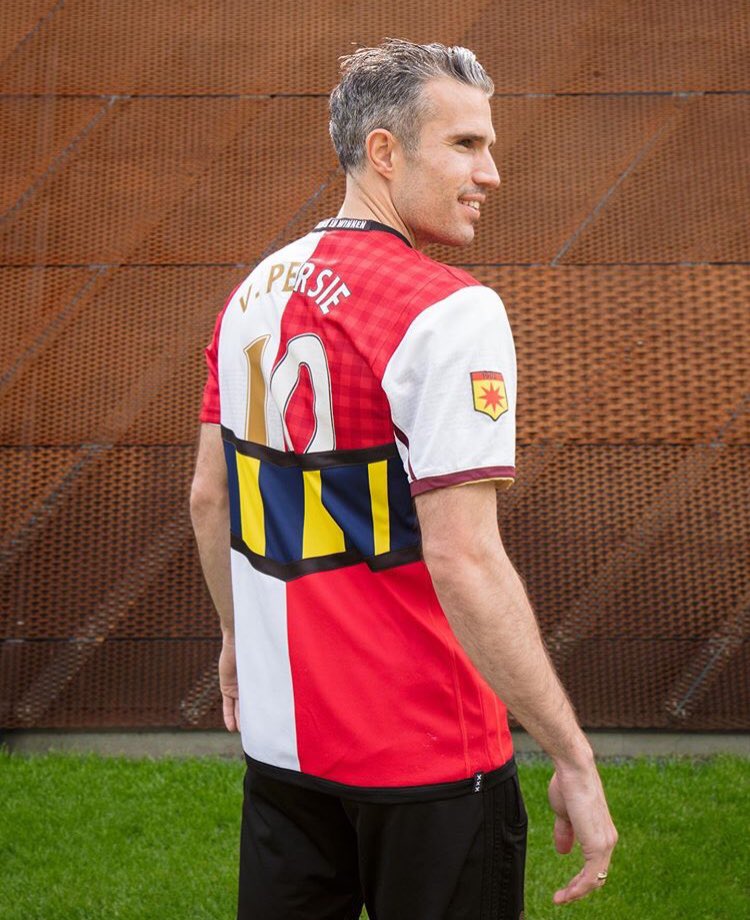 Have you forgiven van Persie his move to United?
Source:
Tribuna.com | BBC