Man City leave Chelsea no chance: how the game unfolded as seen by fans & media
You can also keep track of live minute-by-minute updates from Chelsea vs Manchester City in our match centre!
________________________________________
?That's it. Chelsea lose 2-0 in the first (semi) official game under Maurizio Sarri. Real worries about defence with Man City cutting acres of space off with nonchalant passing. Overall, a deserved result. See you next time!
A little distraction from the result & performance:
?At this point, it's just about not conceding more:
Alvaro would rather hope it's not HIS last appearance. At least before a bench spell:
⚽ Well...not much to say but to clap City's efficacy and swiftness of this counter after a simple ball retrieval:
Surely the Brazilian would be welcome:
You can't NOT be impressed by the kid. Can he emulate his first half but with a better end product?
?Well...we're coming back!
?Even the FA Cup's official Twitter account can't suppress a chuckle:
?Statistically speaking...Highest rated players according to WhoScored:
?Claudio Bravo misery continues but unfortunately, the ball jumping over his head was not enough to make it 1-1. Half-time.
?The thing about CHO is even when he can't beat Walker he occasionally forces a decision in Chelsea's favour i.g. a throw-in:
?Chelsea touch map. Look at that lonely dot in Man City box: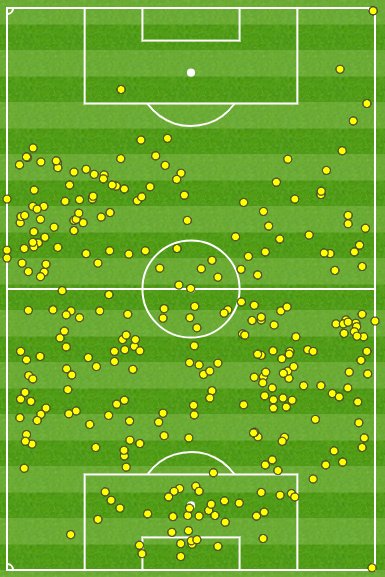 ?CHO has another crack at goal, this time it is his best opportunity. Like Aguero, he's given all the room for a strike that only hits Bravo.
?Maurizio really needs a fag now. He always chews on something, maybe on a stub or a tobacco lump.
?25 minutes into the game, it's actually just one team playing. Maybe a water break will help the Blues:
?Maurizio Sarri may need a drag at this rate, the game's not on:
City's goal, by the way, answers the question why/where/how N'Golo Kante will play in this team:
⚽ 1-0 to City. That's some poor defending by an entire team:
?Jorginho is playing the deepest among the midfield trio. We are really tempted to learn where Kante will slot into this formation.
Fans, especially Man United ones, are having a proper laugh about the attendance:
?City are pressing. Even Jorginho cracks under this pressure with a miscommunication with Cesc:
⚔KICK-OFF! Let the battle commence!
Judging by the squad and probably the two coaches being freaks. Or romantics. Any way you like it: 
?Here's the crown, or rather a trophy, a shiny gewgaw looking like a platter that the two teams will battle for.
Chelsea can only brag about 4 Community Shields but the only fruitful spell for their relationship with this trophy was the 00s when they won it three times (2000, 2005, 2009). The other time was a distant 1955.
?Sarri is unlikely to experiment here as his set-up will surely be the one he tried in pre-season. The fans, by the way, have probably noticed the Italian is not a big fan of extreme rotation policies: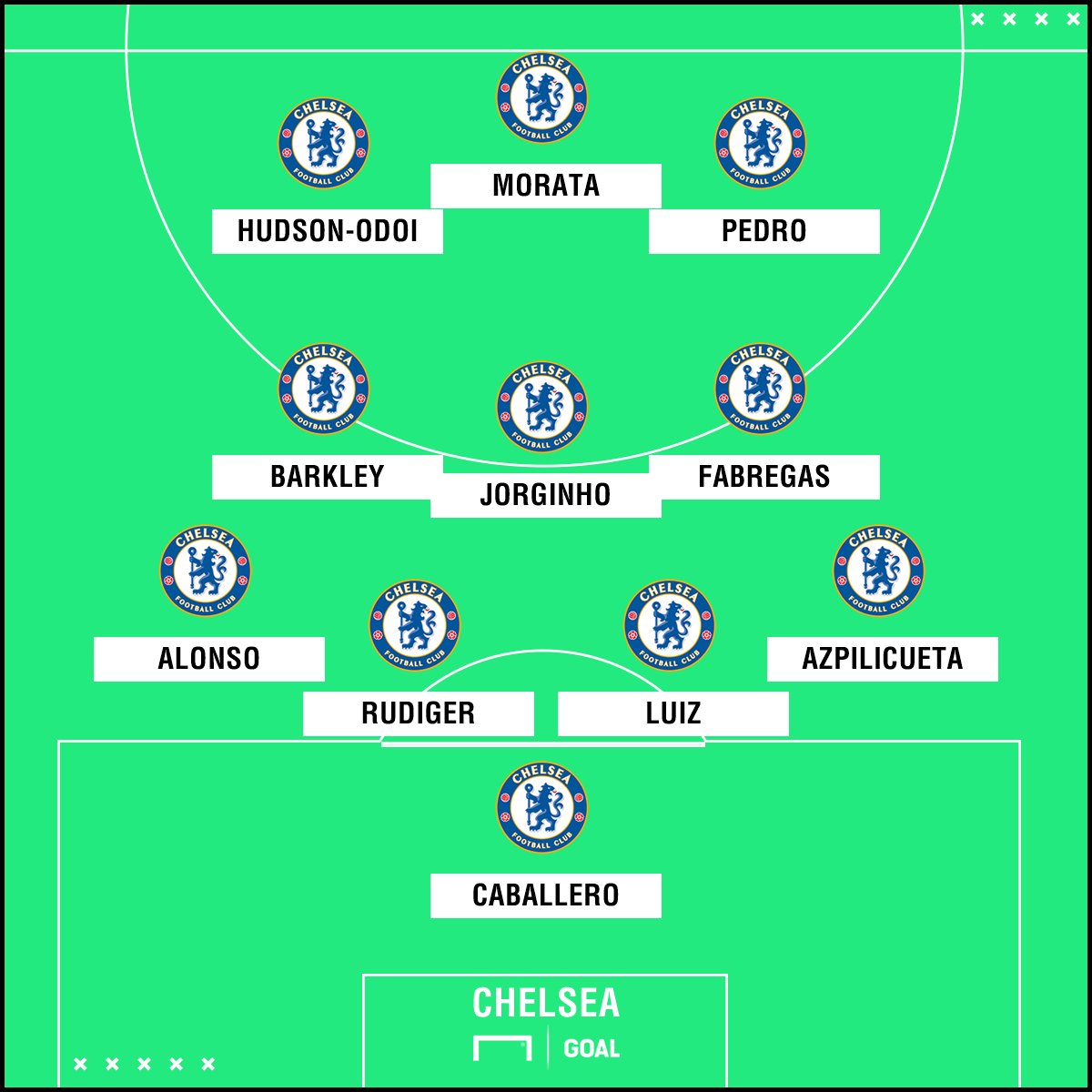 ?Here's reminding about the squads as neither team go easy.
?Man City have chosen the likes of Phil Foden and Claudio Bravo while Riyad Mahrez, a wet dream for many Blues over the last few years, starts, as well. The rest is their more or less normal set-up: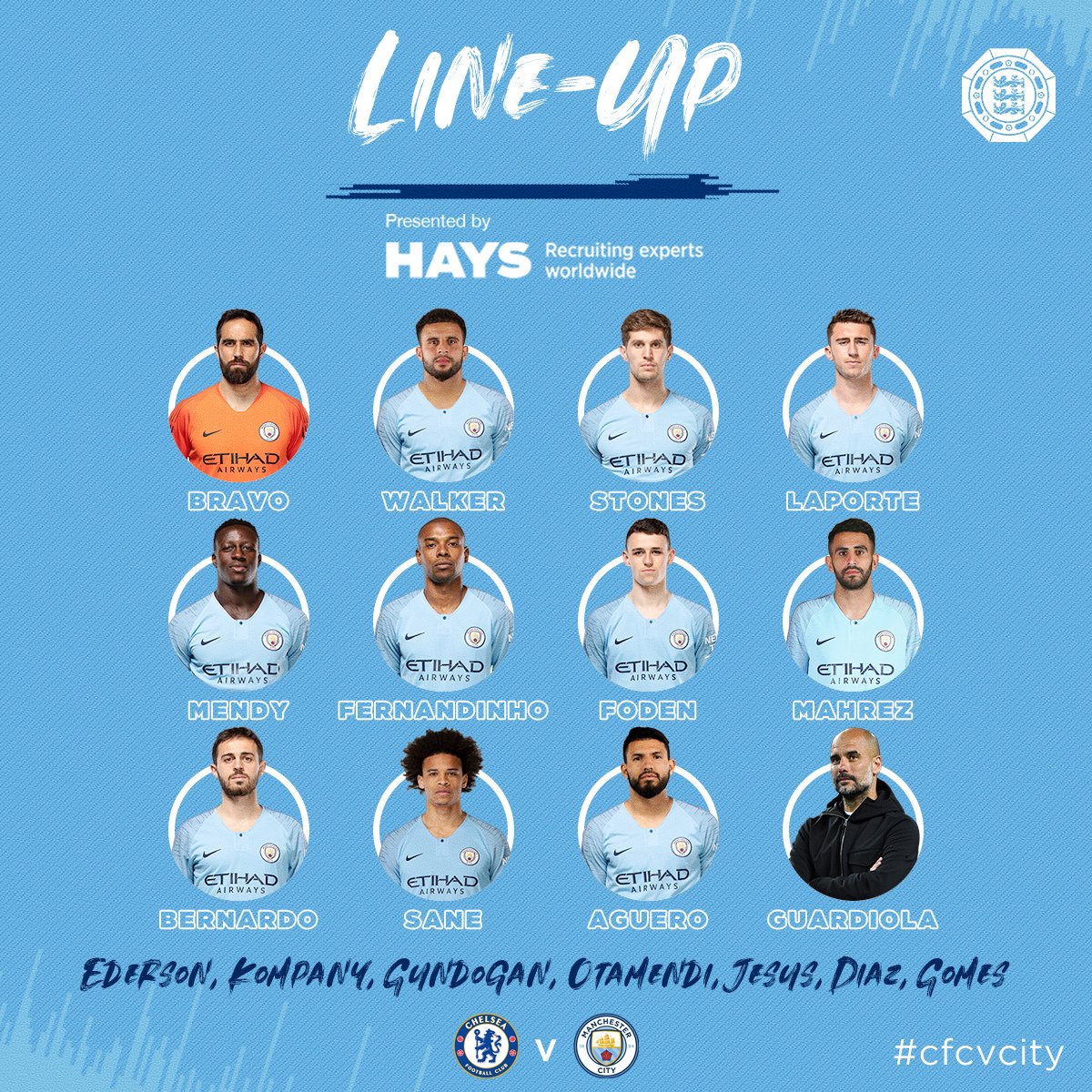 ?The Blues keep on sticking with Callum Hudson-Odoi who looks more poised for a starter role this upcoming season. Willy Caballero will be between the sticks as some fans are left wishing it were Bulka: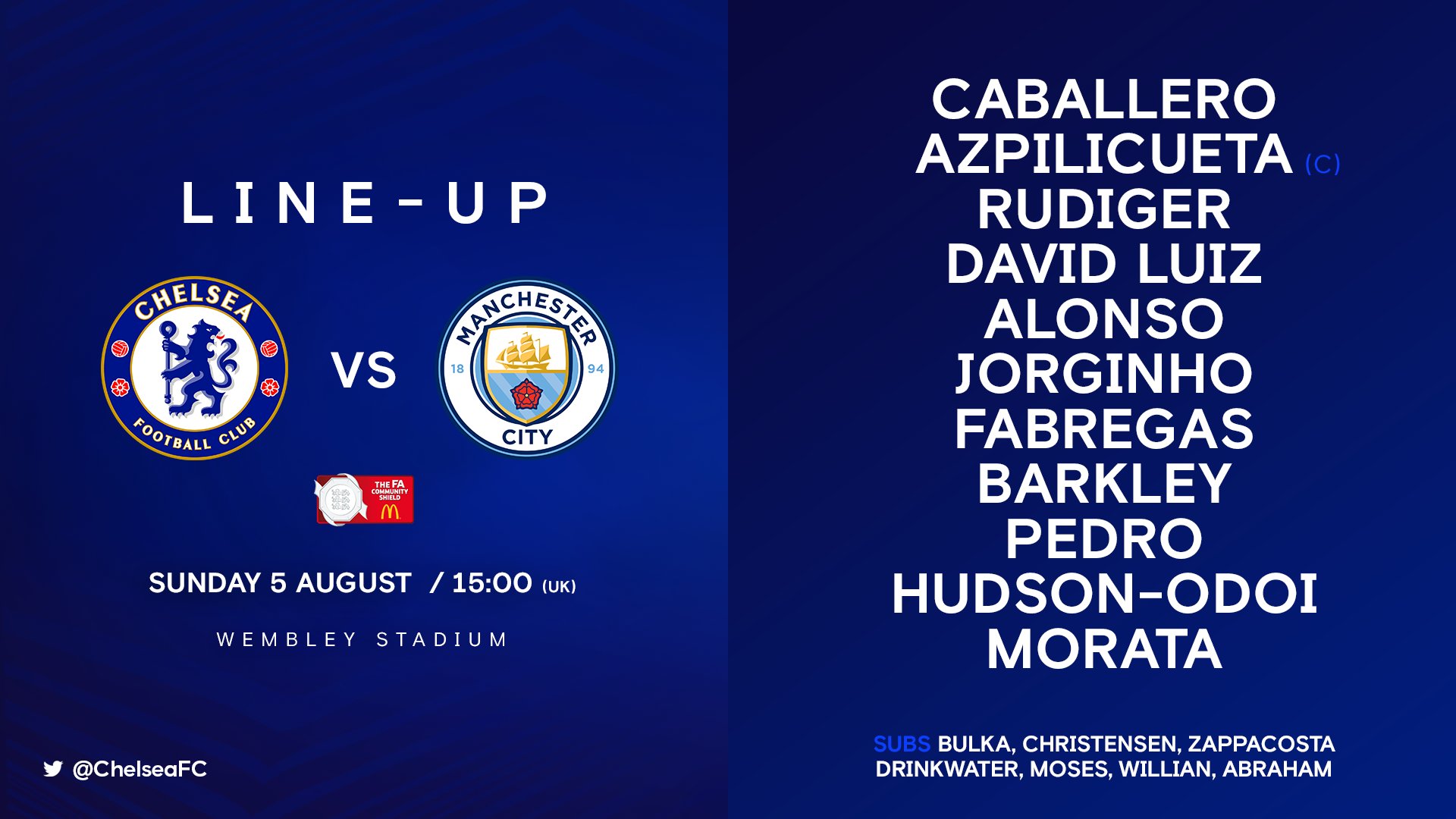 ?Welcome, Chelsea fans! A new season more or less officially begins with a game for a trophy. A trophy that not everyone values but it's still a piece of silverware and a proof that the team won something just last season. Hop on board!