Huddersfield Town 0-3 Chelsea: how the game unfolded as seen by fans & media
You can also keep track of live minute-by-minute updates from Huddersfield vs Chelsea in our match centre!
⚽ Kante '34
⚽ Jorginho pen '45
⚽ Pedro '80
•
📊HT stats in HUD vs CHE:
6-12 shots (1-4 on target)
37%-63% possession
1-1 saves
1-2 clear-cut chances
75%-88% pass accuracy
•
Sarri goes to applaud Chelsea fans, then shakes hands of some Huddersfield supporters near the dug-out and signs autographs before heading off. What a nice man he seems to be.

— Simon Stone (@sistoney67) August 11, 2018
•
Meanwhile in the table: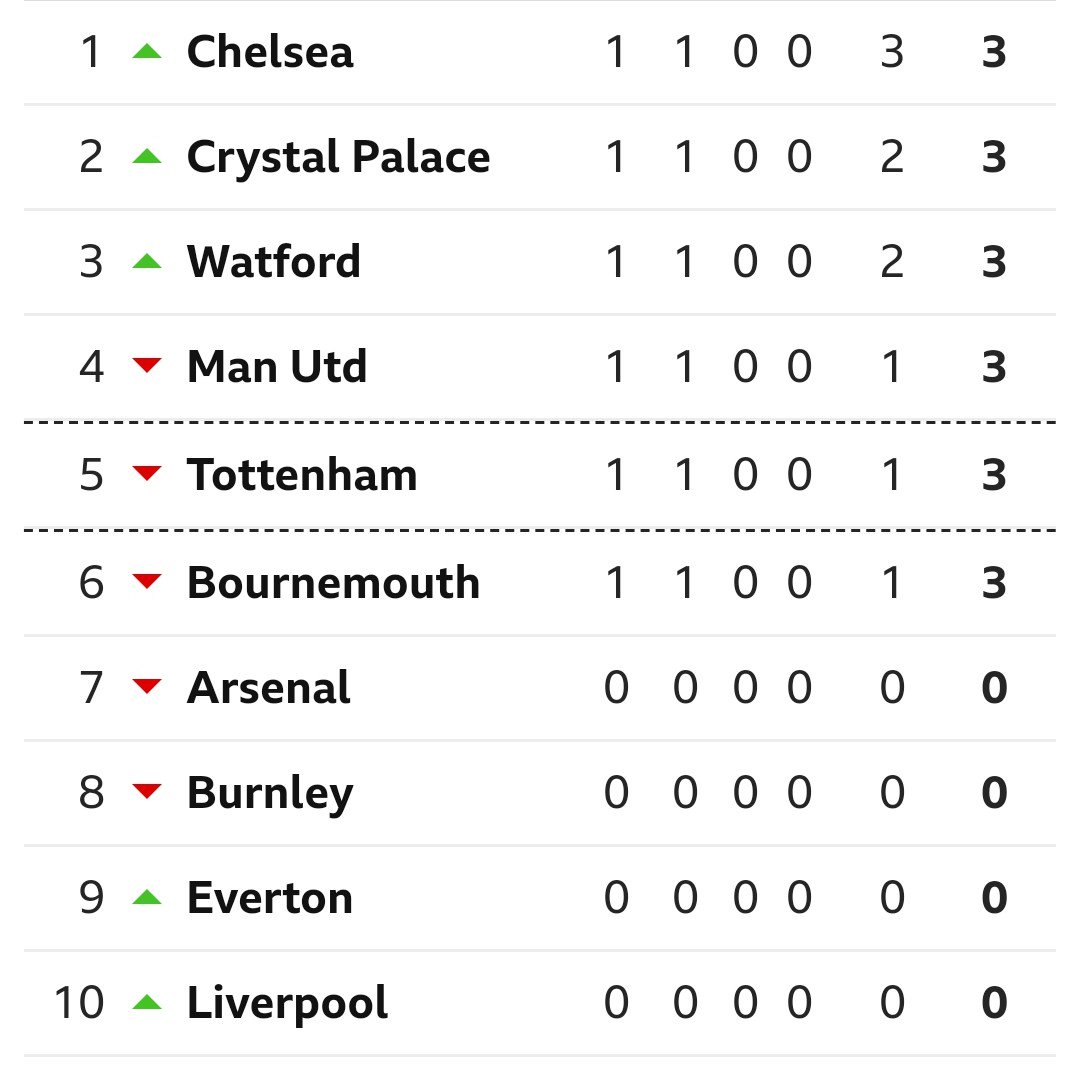 •
🔐FULL TIME
•
That's how a season can start...⚽️
🔵🔵🔵#HUDCHE@ChelseaFC @premierleague

— Michael Ballack (@Ballack) August 11, 2018
•
How often the players touched the ball in the first '45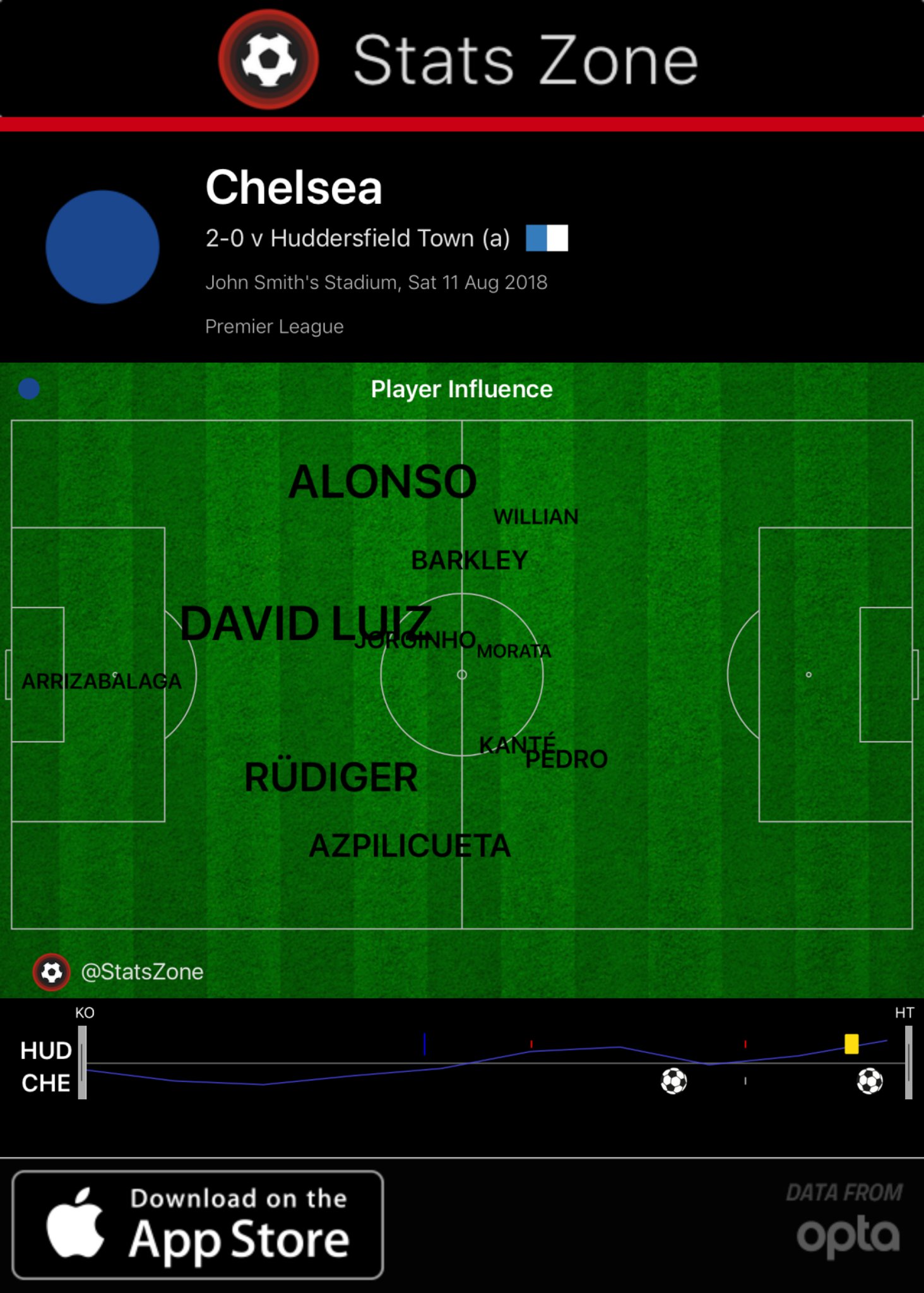 •
⚽Pedro, what a wonderful finish to a quality counter attack! 3-0!
Huddersfield 0-3 Chelsea. If you've been wondering what this side misses without Eden Hazard, it's that. Great run up the middle, before finding Pedro in loads of space. The little Spaniard slides it away. Instant impact from the Belgian sub.

— Dan Levene (@danlevene) August 11, 2018
•
2-0 down.

And the other team bring on Eden Hazard.

Huddersfield: #HUDCHE pic.twitter.com/3pzUcB7MWE

— Match of the Day (@BBCMOTD) August 11, 2018
•
Struggles never end for Alvaro Morata. Here's him touching the ball by minute 57: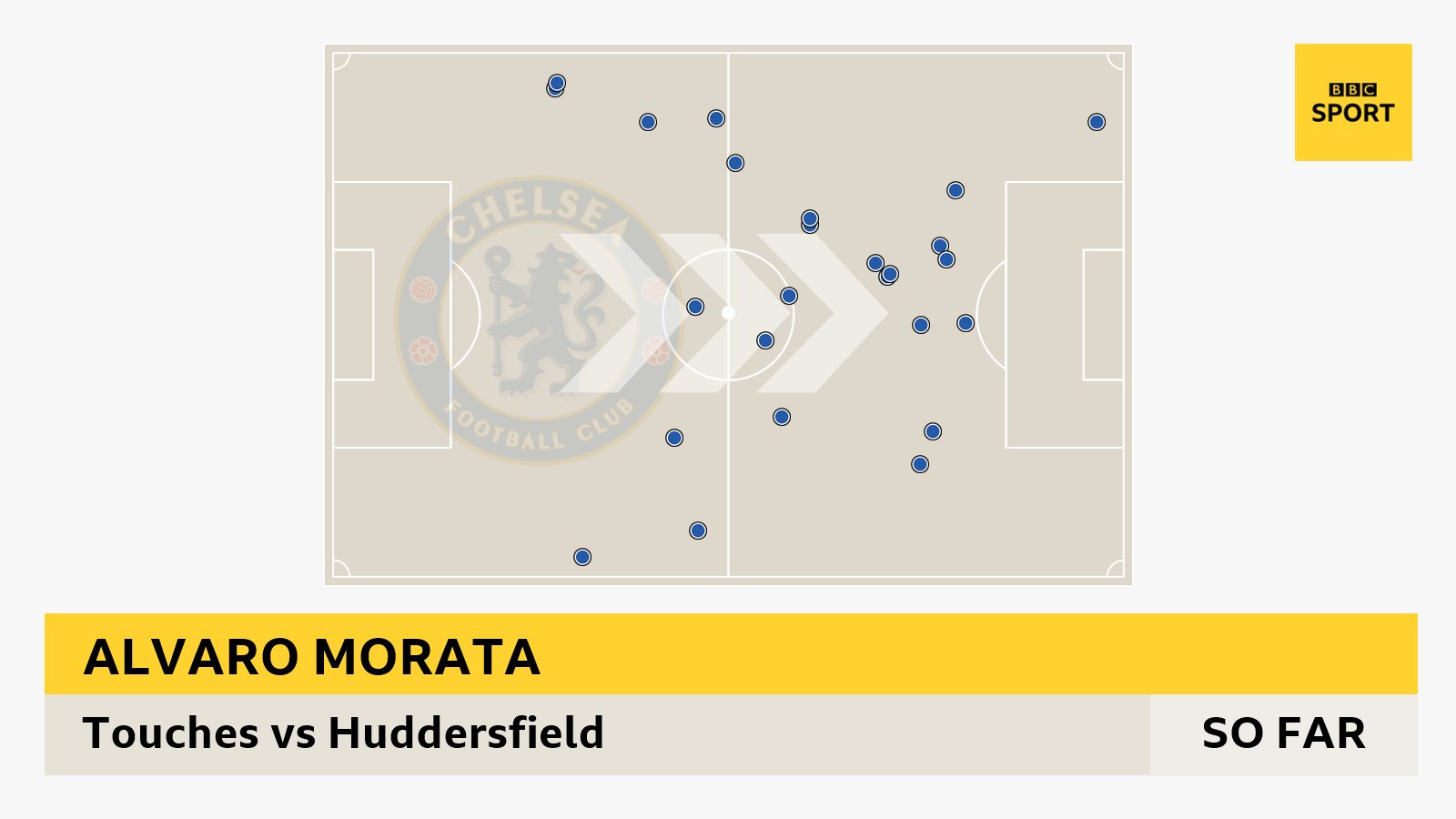 🔓2nd half
•
Individual stat:
Jorginho's penalty record across all competitions:

☑️☑️☑️☑️☑️☑️☑️☑️☑️✖️☑️

If you didn't know... now you know. ❄️ pic.twitter.com/LkLKqjnQMO

— Squawka Football (@Squawka) August 11, 2018
•
📊HT stats in HUD vs CHE:
3-3 shots (1-2 on target)
41%-59% possession
0-1 saves
1-0 clear-cut chances
71%-86% pass accuracy
•
The scoreline does flatter Chelsea but at this point, the results are more important than the game
•
🔒HALF-TIME
•
⚽ Man, Jorginho has heart of still with these penalties. He just passes it into the net
•
📊N'Golo Kante's opener for Chelsea was his first goal in the Premier League since September 2017, and just his fourth in 107 appearances in the competition overall.
•
Maurizio no longer smokes. He eats cigarettes instead: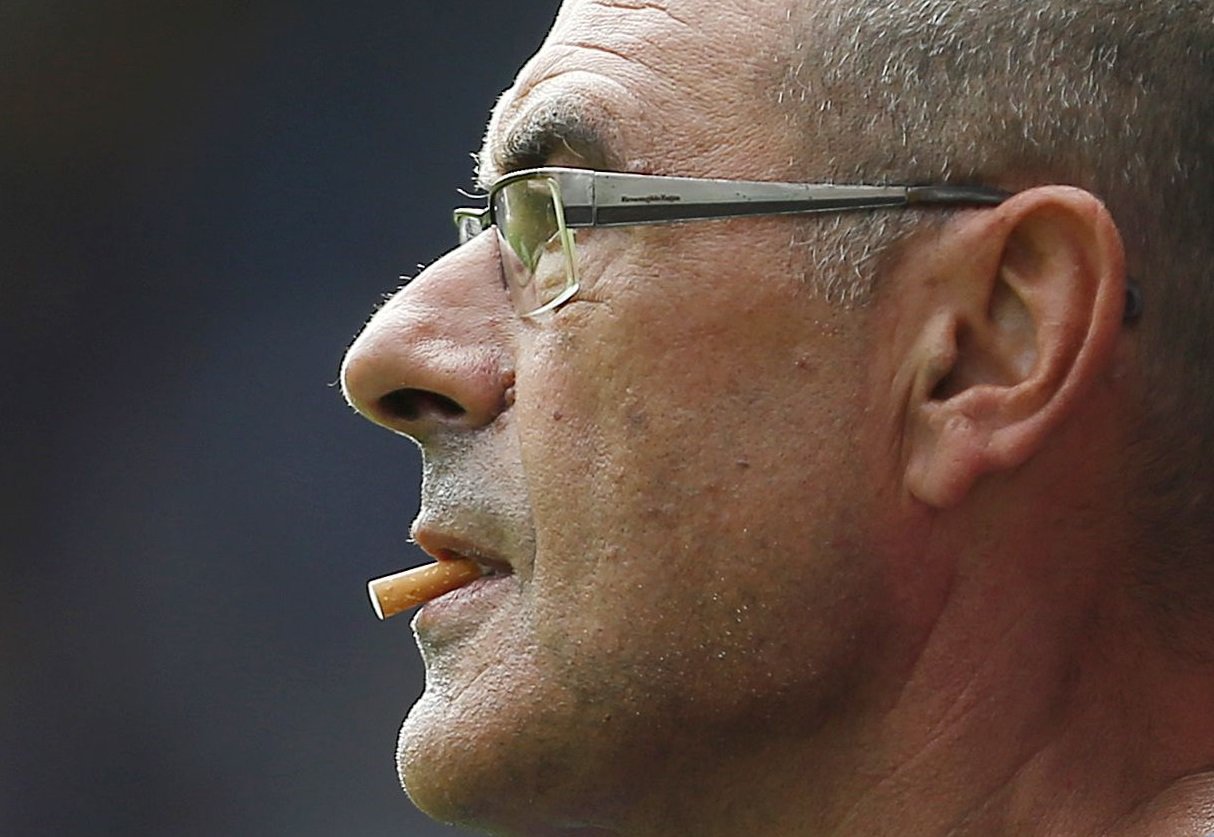 •
⚽ N'Golo Kante & Chelsea a bit lucky there but we'll take it! 1-0!
Kante! There you go. He was giving it large up front against Lyon & so we have a new striker ⚽️

— Mark Worrall (@gate17marco) August 11, 2018
•
Not a shot on goal yet:
We've just witness the first 25' of #SarriBall in the Premier League.

Verdict: Patience. There's still plenty of work left to do. #HUDCHE

— London Is Blue Podcast 🎙 (@LondonBluePod) August 11, 2018
•
Mahrez exploited that a lot last week & it was apparent in pre-season, too:
Those long diagonal balls could be a Chelsea weakness this season, not the quickest of defences and a narrow shape when not in possession. Full backs struggled against City. #CFC #HUDCHE

— Nizaar Kinsella (@NizaarKinsella) August 11, 2018
•
No CHO today:
This system really needs someone like Hazard or Hudson-Odoi to break lines. Everything sideways right now

— Cobham Blues (@cobhamblues) August 11, 2018
•
Something Sarri has already warned about:
Sarri's already gesturing for Chelsea to move the ball quicker. I suspect that will be a recurring theme in the coming weeks #cfc

— Liam Twomey (@liam_twomey) August 11, 2018
•
When you realise you're not the only one:
So used to Courtois in goal that Kepa looks kind of small from a distance haha

— chelskiblues (@chelski_blues) August 11, 2018
•
Offside or not, it must be scored:
Only took 3 minutes for Alvaro Morata to miss a sitter. Thankfully, he's offside.

— Talk Chelsea (@talkchelsea) August 11, 2018
•
Here, there, and everywhere: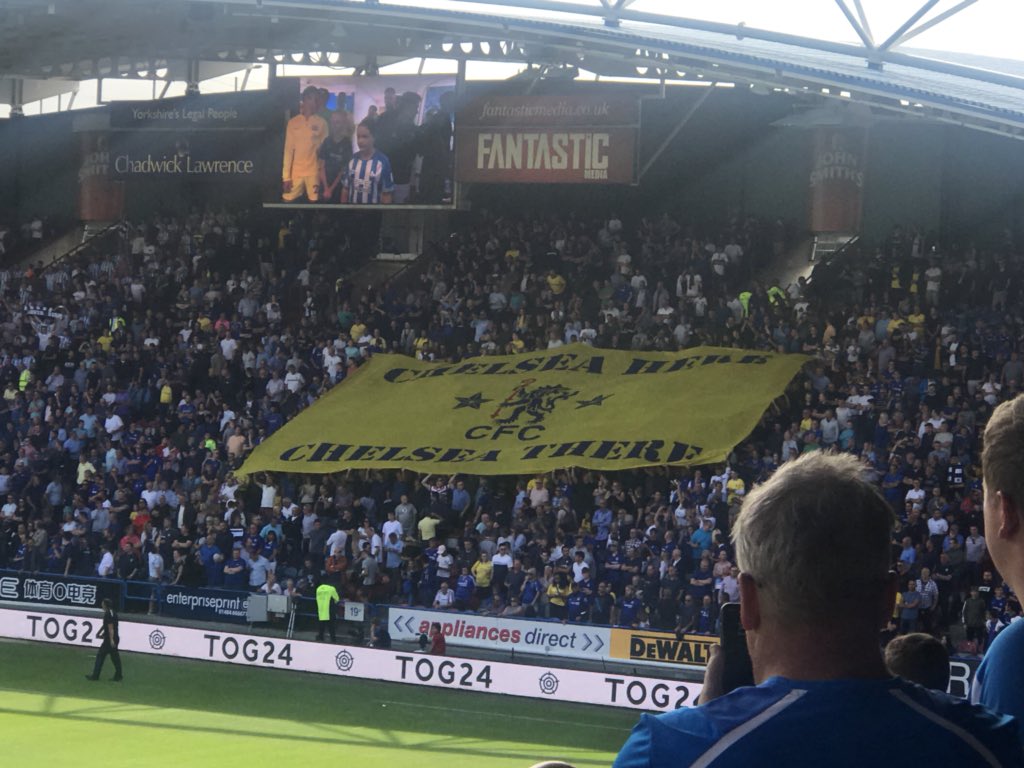 •
Let's hope CHO at least won't go on loan this season.
Hudson-Odoi's omission from today's squad probably has a very logical explanation e.g: illness or some other personal mishap. The illogical explanation is that Sarri doesn't think he's ready... which would be bizarre as Chelsea are playing away at Huddersfield not Barcelona.

— Mark Worrall (@gate17marco) August 11, 2018
•
There are two Premier League debutants for the Blues today!
There is also @PremierLeague debuts for @kepa_46 and Jorginho...

Enjoy it, lads! 👍 #HUDCHE pic.twitter.com/pIjFZeJNsN

— Chelsea FC (@ChelseaFC) August 11, 2018
•
•
🎇Welcome, Chelsea fans! New Premier League campaign is about to start!