How did Kepa fare on his debut? Post-Huddersfield ratings
The Blues cruised to a 3-0 victory away from home which didn't seem to take many efforts
Cesar Azpilicueta - 8
A display we enjoyed after the Spaniard got in touch with Pedro on the right and made it look easy as the game was unfolding. He did well to deliver some balls into the rival penalty area but alas! maybe Alvaro Morata's head will be nearby the next time.
David Luiz - 7
The Brazilian coped with pressure when called upon although some on Twitter found his ways risky. Ultimately, Luiz touched the ball so often that it's now seen why he can be considered one of the cornerstones in Sarri's system.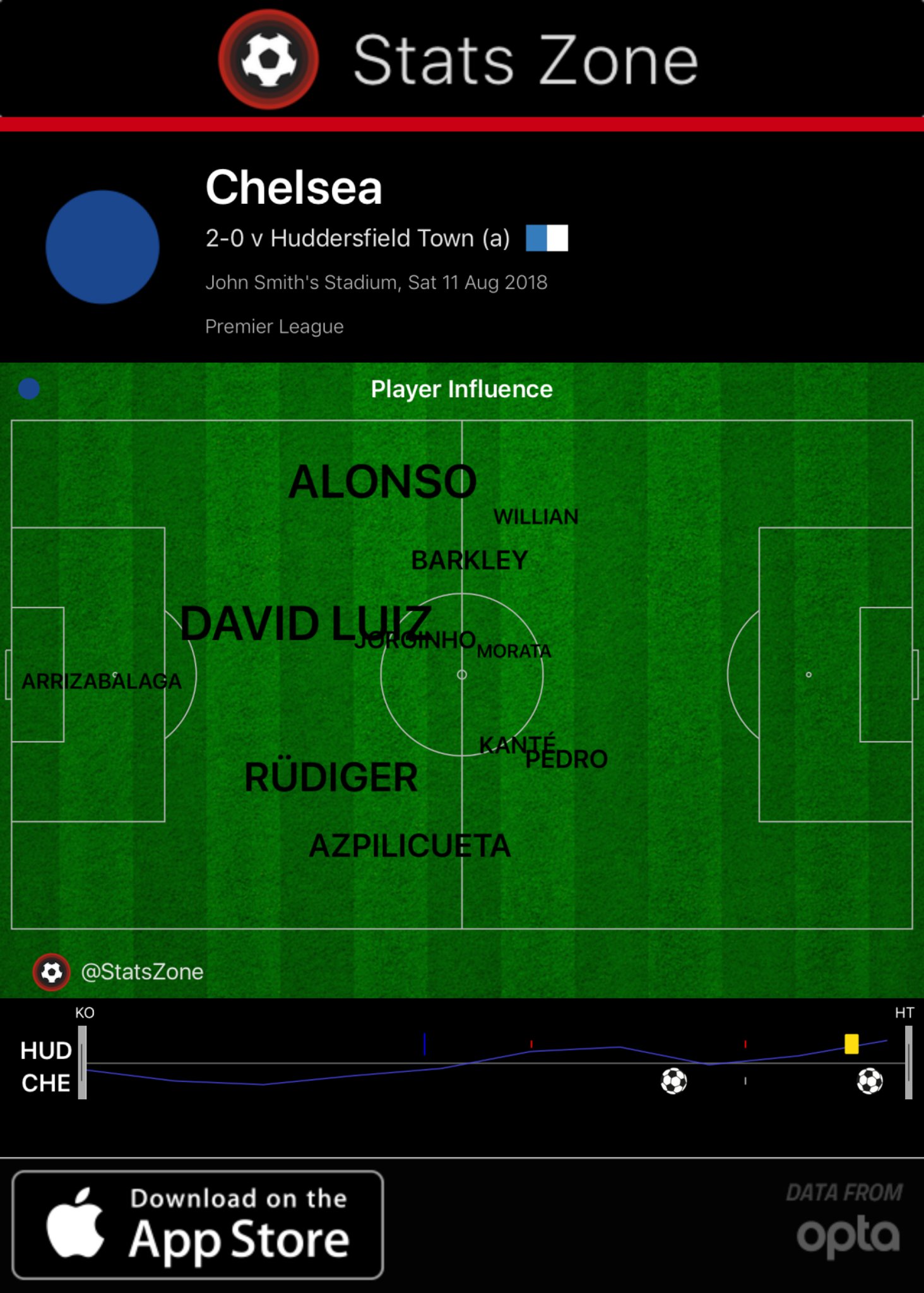 Marcos Alonso - 7
That was much better from Marcos as regards defensive duties. In the previous games, he was not ready to perform in a tighter back four system but he's picked up. Going forward, he was as good as usual winning the penalty and almost scoring with a nice turn.
N'Golo Kante - 8
The fantastic Frenchman starts the season in a new, advanced role thus ceding the deeper position to Jorginho. And he looks quite capable of operating higher up the pitch. He managed his entire last season's tally in just one half so maybe a lot more will come from N'Golo this season.
N'Golo Kanté has scored in each of his four Premier League seasons:

2015/16: 37 games, 1 goal
2016/17: 35 games, 1 goal
2017/18: 34 games, 1 goal
2018/19: 1 game, 1 goal

Already equalled his best single-season tally. 😉 pic.twitter.com/WPvreV8vjW

— Squawka Football (@Squawka) August 11, 2018
Alvaro Morata - 6
That wasn't Alvaro's best day as he left without a goal again but he was quite useful to link up the play. He still has to massively improve otherwise Olivier Giroud will have every chance in the world to claim his spot.
Kepa Arrizabalaga - 6
The newcomer was not really tested much but it's always pleasant to start a new career at a new club with a clean sheet. Those rare moments he was required he calmly dealt with the ball.