Bournemouth boss refuses to sell Callum Wilson at any price
The Blues are known to monitor Bournemouth striker Wilson and Chelsea have publicly confirmed the interest.
The Cherries coach Eddie Howe insists there's no chance the striker will leave in January.
The manager points out that if it was up to him, he would never let Wilson go.
Mirror reported also previously that Bournemouth are in the position to not be affected even by the big money offer.
Bournemouth manager Eddie Howe explained his stance on the possible transfer of his striker Callum Wilson to Chelsea.
The coach insists that if it were up to him, he would not sell at any price, as the Cherries 'desperately' want to upgrade the team and so they need to hold on to their best players.
"I've been told about the speculation, it's not something I seek to read. It's a waste of time for me to do so. It's business as normal; Callum has been bright and bubbly this week so no problems there.
"In my opinion, and it's just my opinion, I wouldn't sell at any price but I'm the manager of the team trying to create the best team that I can.
"We desperately want to take the team forward and to do that we have got to keep our best players.
"He (Wilson) is a very important member of the team. He has unique attributes that really complement what we do here.
"He's been a really good goal scorer for us this season. That's the hardest thing to do in the sport so we value him really highly."
As British media reported last week, Bournemouth indeed are going to resist any attempts from Chelsea to approach their star striker Callum Wilson in January.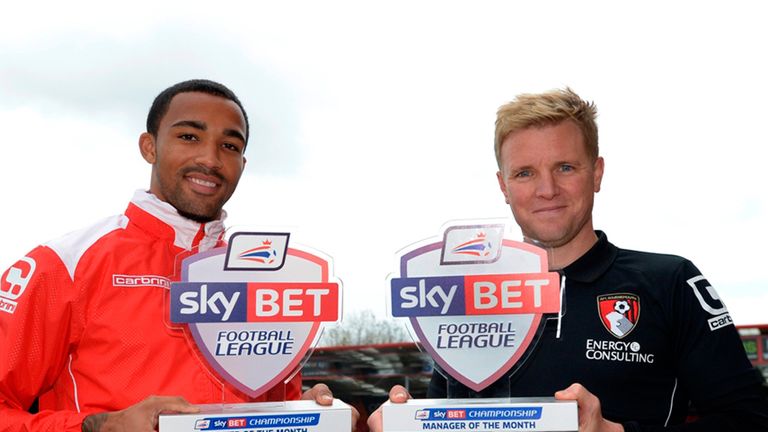 The Cherries have already concluded a couple of transfer deals this month, bringing Dominic Solanke from Liverpool and loaning out Jermaine Defoe to Rangers.
However, as Solanke is unavailable for several weeks due to an injury, Bournemouth will be struggling with the lack of options up front if they choose to let Callum Wilson go. Moreover, Cherries will not be impressed by the big money offer, as their financial situation is stable enough. Therefore, their stance is rigid.