Rudiger must be admired for what he did after City wreck - one fan almost spoilt it
,
Rudiger came over to the Chelsea fans stand to apologise for Sunday's 6-0.
One fan started abusing him.
Rudiger told him to come down and stand in front of him.
He then gave a shirt to a kid.
The German defender was the only Chelsea player unafraid to approach the travelling fans after the final whistle at the Etihad on Sunday that well documented the heaviest defeat in 28 years for the Blues.
Unfortunately, one especially aggrieved fan started shouting obscenities at the player to which Rudiger simply replied: 'I've come over to say sorry, stand in front of me if you've something to say!'.
The 'fan' was shushed and Tony was allowed to bond with the supporters a bit. He then gave one kid his shirt.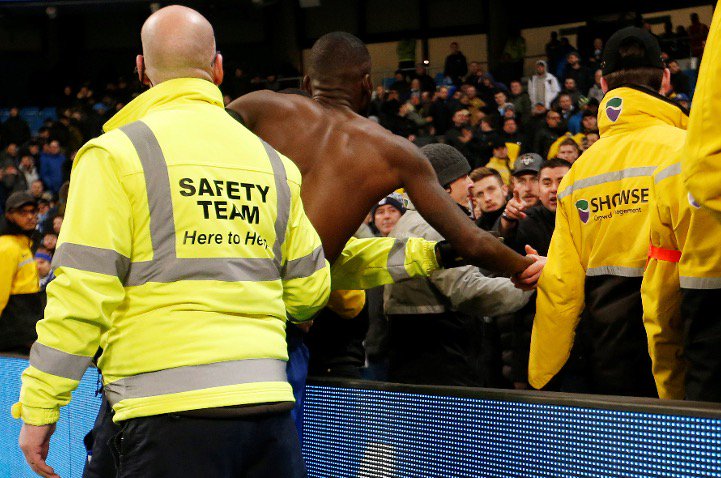 The gesture earned the German some plaudits as it was pretty much the only positive from the shambolic 6-0. Chelsea's next chance to redeem themselves in front of fans would be against Malmo in the Europa League this Thursday. Then the Blues will host Man United in the FA Cup next week.
It's safe to say the upcoming fixture list is not favourable but such is the situation the team will be tested by fire.