Morata promised to sign for Atletico even before he joined Chelsea
,
The Spaniard moved to Stamford Bridge from Real Madrid in the summer of 2017.
However, Morata has failed to kick-start his Chelsea career and joined Atletico Madrid on a 18-month loan in January.
And now the 26-year-old admits he promised to sign for Atletico even before moving to London.
Alvaro Morata has failed to deliver at Chelsea after struggling under two different Italian managers, Antonio Conte and Maurizio Sarri.
Chelsea decided to cut their losses and shipped the Spaniard on an 18-month loan to La Liga side Atletico Madrid in January.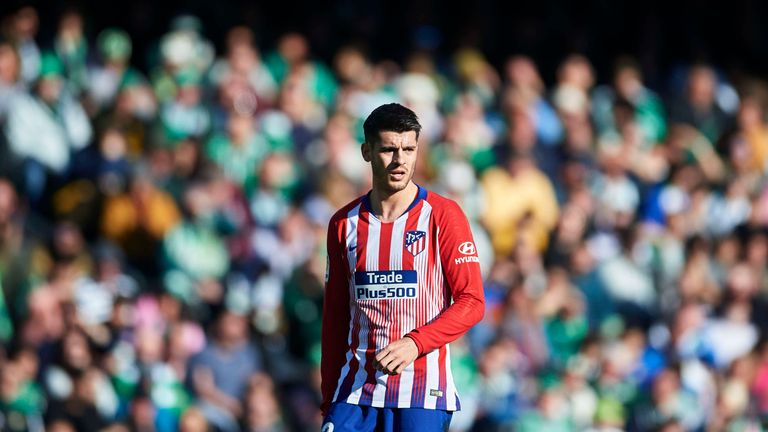 And now Morata reveals he first spoke Atletico manager Diego Simeone three-and-a-half years ago and made a promise to join the Madrid club in the future.
Speaking to Spanish outlet AS, Morata said: "If I tell you the truth, the first contact was three-and-a-half years ago. I gave him my word that as soon as I was able to, I would come. It wasn't possible before."
"But it wasn't because of me. I gave him my word, and now I've come here it has been the time when I've talked with Simeone the least!
"I'm absolutely made up and so proud to be here. There were other offers but all that stopped when Atletico came into the equation. I'm here and it's brilliant."