Empoli president: 'Sarri is having problems getting away from Chelsea'
,
Maurizio Sarri's old boss reveals that the manager's move to Juve is delayed again.
The Italian is growing nervous and 'a bit pessimistic'.
Juventus assure that they come to an agreement soon.
Maurizio Sarri is apparently growing anxious as he is 'having problems getting away from Chelsea', according to his old boss, Empoli president Fabrizio Corsi.
He has said that despite all Juventus' attempts to come to an agreement with the Blues, the move cannot happen for now.
It has been rumoured that Juventus do not wish to pay a compensation fee for the last year of Sarri's contract, something that Chelsea have been demanding.
The Empoli president does not specify if this is indeed the reason for the delay.
"Sarri is having problems getting away from Chelsea," Corsi told Telelombardia.
"He's grumbling now and is a bit pessimistic, but Juve told me they trust it'll all be resolved on Saturday."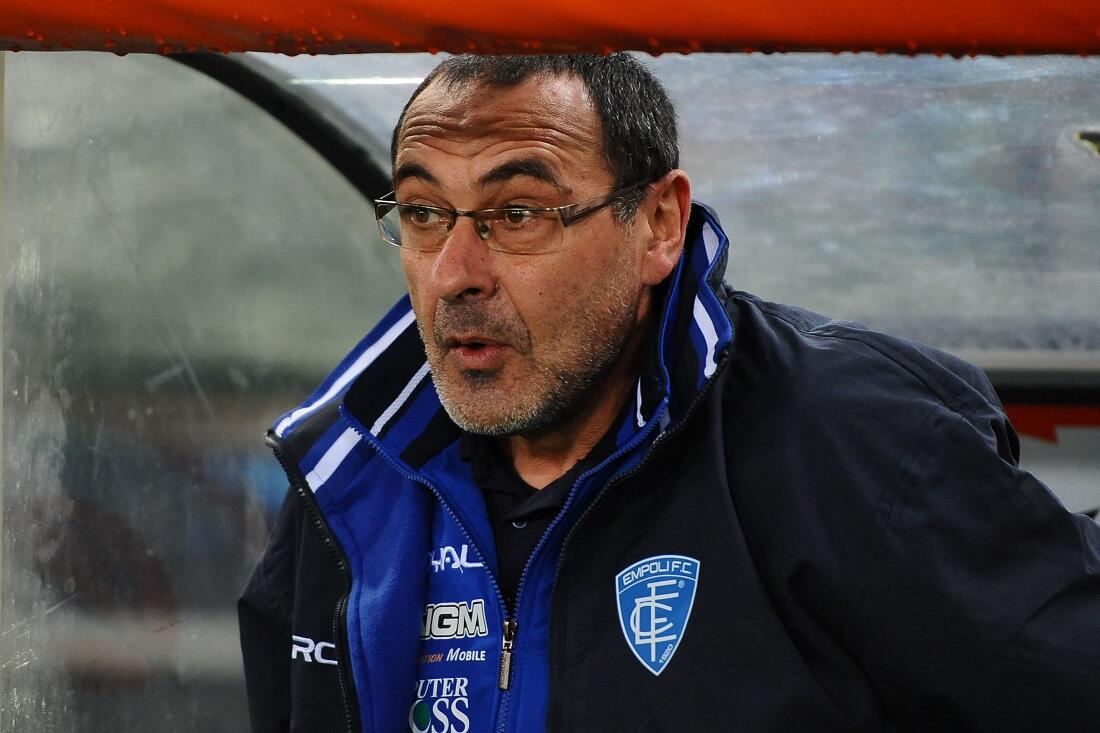 Maurizio Sarri was Empoli manager before coming to Napoli
Earlier, the Guardian claimed that Maurizio Sarri has been cleared by Chelsea to join Juventus on a three-year contract without having to pay £5m in compensation. 
The issue may be his replacement, as Chelsea would want to announce the new manager as soon as possible. Football Italia's report even suggests that the club can reconsider if they will not be content with the list of possible options. 
Or is it possible that Juventus are still negotiating with other managers?