Vivid scenes as Reece James finally returns to training
,
The right-back has been sidelined with an ankle injury for months.
He has not yet joined the full squad for training.
James is expected to battle Azpilicueta for a starting XI spot after complete recovery.
The official Chelsea Twitter account has confirmed Reece James has returned to the training pitch.
The 19-year-old versatile player who could be deployed as a full-back or a midfielder has been recovering from an ankle injury he suffered while playing for England U20s.
Now, the picture has been posted of the teenager running on the pitch, apparently, apart from the squad.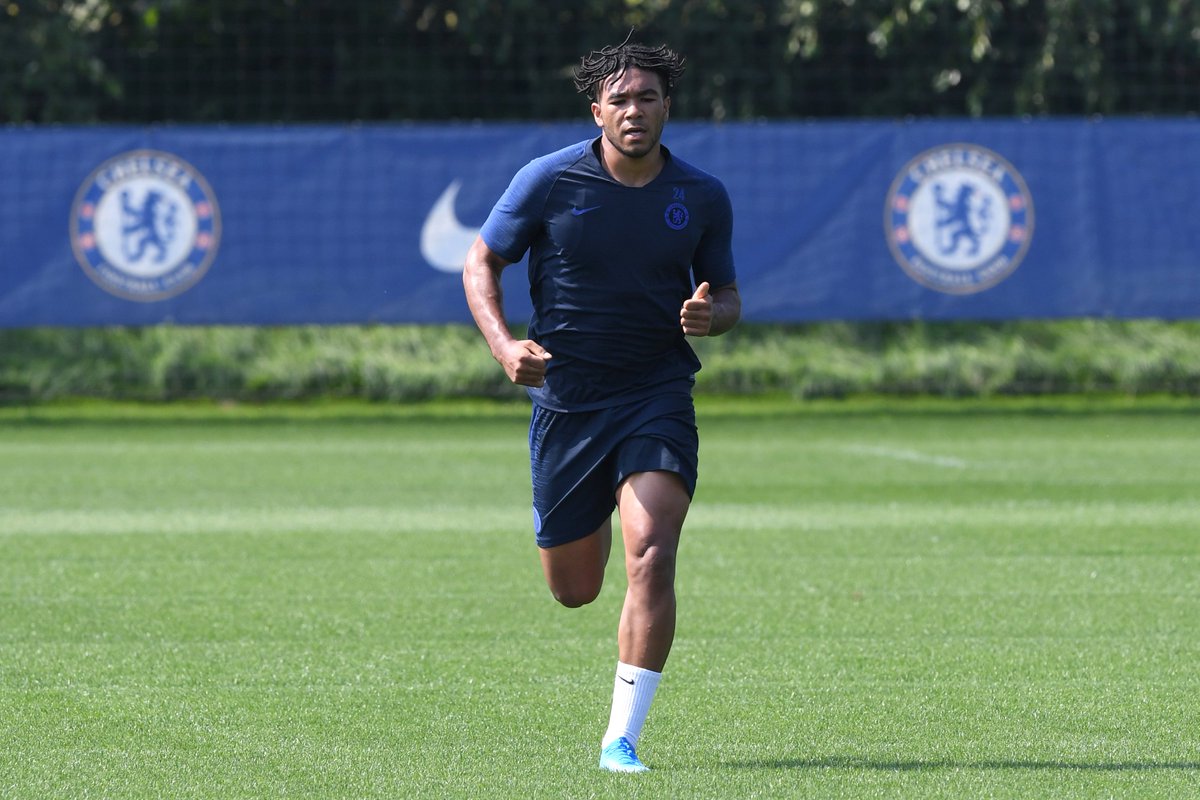 Reece James will not be rushed into the first team straight after the international break. He will for certain be given a chance, though, as there are virtually no right-backs left apart from him and Cesar Azpilicueta whose performance has been questionable so far.
Source:
Chelsea FC @ Twitter