Figueres 1-2 Barcelona B: Cucurella shines, Moha and Collado score
Barcelona B claim their next win in a friendly against Figueres (Spanish Third Division), with Moha and Collado scored
Marc Cucurella was also one of the main highlights
After prevailing in Thursday's 0-6 win in the first friendly of the preseason at L'Escala with goals scored by McGuane, Abel Ruiz, Jaime Guillem, Mujica, Carles Perez and Monchu, Barca B won again on Saturday against UE Figueres, thanks to the goals of Moha and Álex Collado.
The EU Figueres, Third Spanish Division, made things difficult for Barca B, scoring a 40th-minute goal after a great play by Joan Pons. Francisco Pimienta, Barca B coach, did not have many ideas, although the Barca reserves also deserved to score with clear chances from Carles Pérez, Rafa Mujica, and Marc Cucurella.
In the second half, two of those who entered after the break, Ballou and Moha, tied at the 52th minute. The first went on through the right side and Moha provided a fine finishing.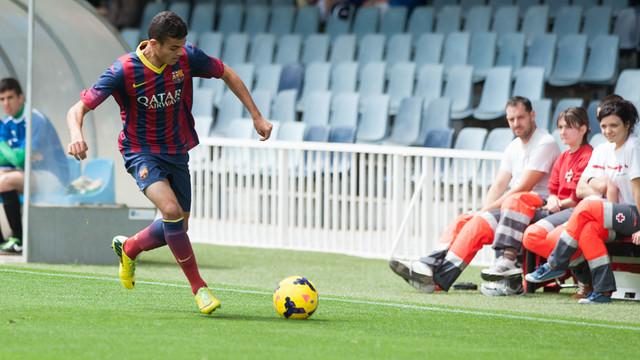 The draw score gave confidence to Barça B, which squeezed in search of victory. Cucurella, left-back, played very offensively and the diligence paid off in Álex Collado's excellent free kick in the 87th minute.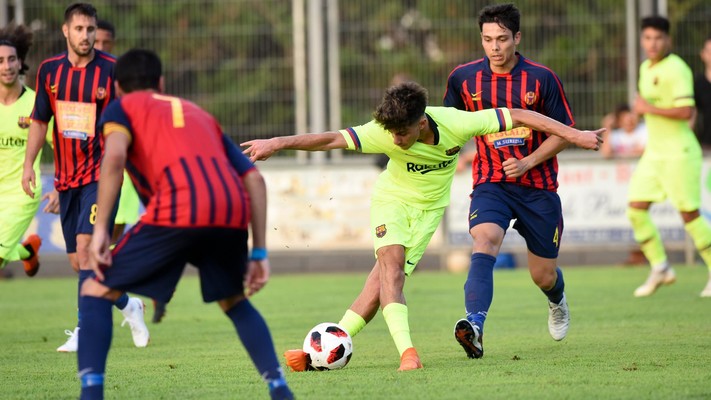 Barça B started with Lazar Carevic; Guillem Jaime, Mingueza, Chumi, Cucurella; Morer, Jandro Orellana, Monchu; Carles Pérez, Rafa Mujica and Kike Saverio.
Sergi Palencia did not start, nor did José Arnaiz. This is the duo which could move on and go on a transfer shortly.