Barcelona vice-president Jordi Cardoner: 'We don't consider resigning Neymar'
,
Jordi Cardoner claims that Barca board hasn't even discussed potential Neymar return
Barca vice president also believes that it would be difficult in any case with the Brazilian leaving on his own will
Neymar's potential return to the Camp Nou has been the main topic of discussion in the Spanish and French press for the last couple of days. However, Barcelona vice-president Jordi Cardoner insists that it wasn't a theme for Barcelona, as the board hadn't even discussed the possibility of bringing the Brazilian back.
"No one on the Barca board has talked about the possibility of bringing back Neymar, right now we can't give an answer because no one has even mentioned it," Cardoner said to radio station SER Catalunya on Friday.
However, Cardoner hasn't outright dismissed the reports either:
"He was the one who left, it would be different if we hadn't believed him and now we wanted to bring him back, but that's not the case," explained Cardoner.
"If we did want to sign him then the board would have to discuss it but until now no one has talked about it."
Neymar has long been linked with the Barcelona return. According to several Catalan news outlets, he 'begged' the club's president Josep Maria Bartomeu to have his back, moreover, he was even crying in front of him, as per Cadena SER. Nothing worked, however, as the Blaugrana board were strongly opposed against this move as they didn't want to deal with Neymar's father any more.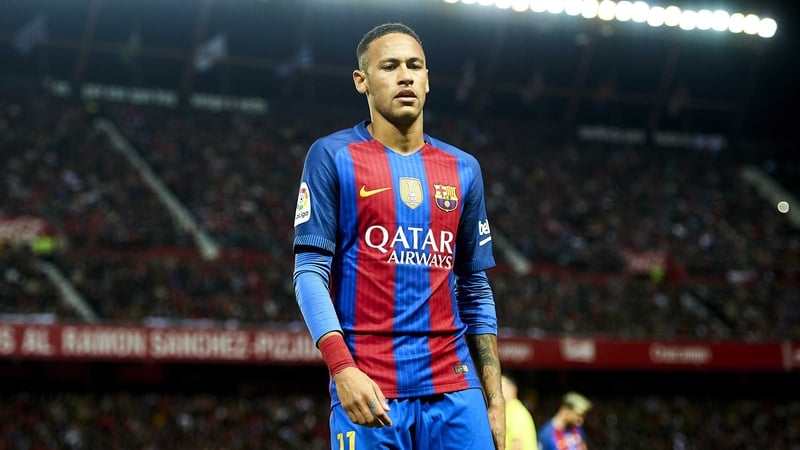 However, the situation is now reportedly changing in the Neymar's favour, as per Mundo Deportivo. Bartomeu seems to have forgiven his 'prodigal son'. The Brazilian's contract situation at Paris Saint-Germain, meanwhile, could allow this move to happen as there is a clause which allows him to move elsewhere in the summer of 2019 for as much as PSG paid for him - 220 million euros.
According to Marcelo Bechler, a journalist who ran the story of Neymar's transfer to PSG, now Neymar has two options: come back to Barca or join Real Madrid. The Brazilan has even asked his former teammates to ask the board so the Catalans would resign him. The problem is that Barca don't really have that kind of money to bring the Brazilian back.
That's why Real Madrid is also an option. As per Bechler's sources, the 26-year-old doesn't really has a preference between the two La Liga giants. With Real Madrid not active on the summer transfer market and thus being able to finance the deal, they may even be in a stronger position to sign Neymar than Barcelona.
Source:
SER Catalunya | RTE