FT. Cultural Leonesa 0-1 Barcelona: Lenglet brings Barca the win. Follow our LIVE match blog!
,
You can read the minute-by-minute report from Cultural vs Barca in our match centre!
Clement Lenglet 90' - 0-1
⚽️ FULLTIME! Barcelona beat Cultural Leonesa in the first leg of the Copa del Rey tie. 0-1.
⚽️ GOAAAAAL! Clement Lenglet scores his first goal for Barcelona! 0-1!
Arthur and Alena in the middle YASS
People do not like Xavi's successor (well, he wears his shirt so...): 
We were expecting different performance not only from him but from the others too, let's hope it will all change in the last 30 minutes:
Will he get a chance in La Liga this season?
Meanwhile, the others continue misplacing their passes:
Short summaries by the fans:
⚽️ HALFTIME! What are your thoughts on the first half?
What's your take on the Brazilian?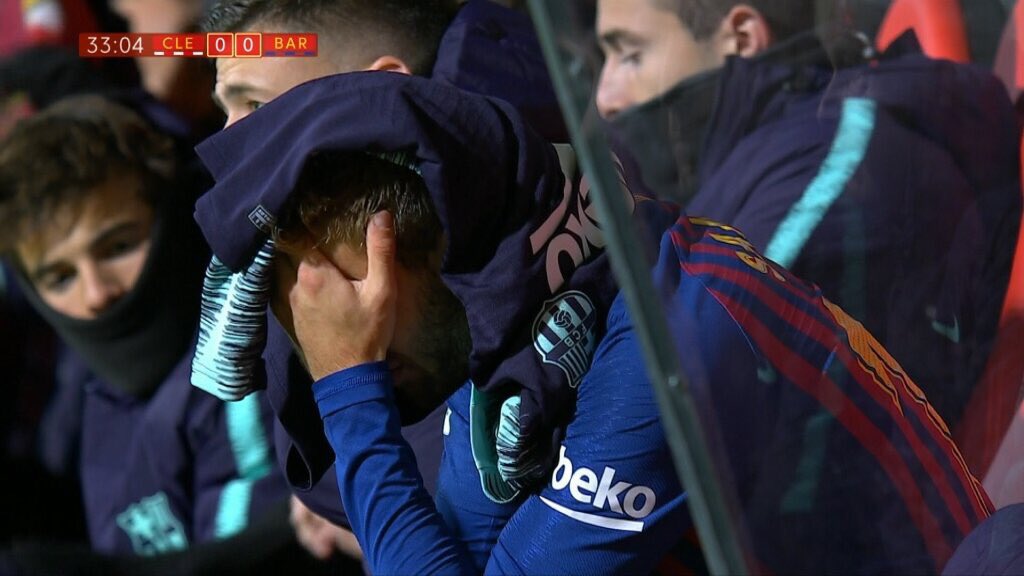 Oh boy, it's poor Sergi again:
What conclusions have you jumped to so far?
Jasper Cillessen does a good job to allow Semedo to avoid severe punishment from Valverde:
Another 5-1 against the Whites incoming?
It seems like Malcom and Dembele will change positions a lot during the match.
⚽️ KICK-OFF! Come ON, Barca!
TFW when you literally put Malcom, Samper, Dembele, Denis, Vidal and three Barca B defenders in the starting XI and people still complain:
Players gathering at the stadium Reino de Leon:
The starting line-up is a huge experiment from Ernesto Valverde with 3/4 of Barca backline being comprised of Barcelona B players Juan Miranda, Jorge Cuenca and Chumi. Elsewhere, Sergi Samper gets his first start in ages while Malcom starts his first official game for Barcelona. Plenty of players who need to prove themselves so we all hope to see an exciting game tonight!
Welcome, Cules! Barcelona face Cultural Leonesa in the Copa Del Rey tonight!