Perfect cartoon: Ronaldo in Messi's shadow despite hat-trick vs Atletico
,
Sorry, Cristiano.
Famous cartoonist Omar Momani was impressed by Lionel Messi's performance against Lyon on Wednesday. The Argentinean forward scored two goals and provided two assists to send Barcelona to the quarter-finals of the Champions League. Momany records Messi has outshone Cristiano Ronaldo once again despite the Juventus man scoring three goals against Atletico Madrid on Tuesday: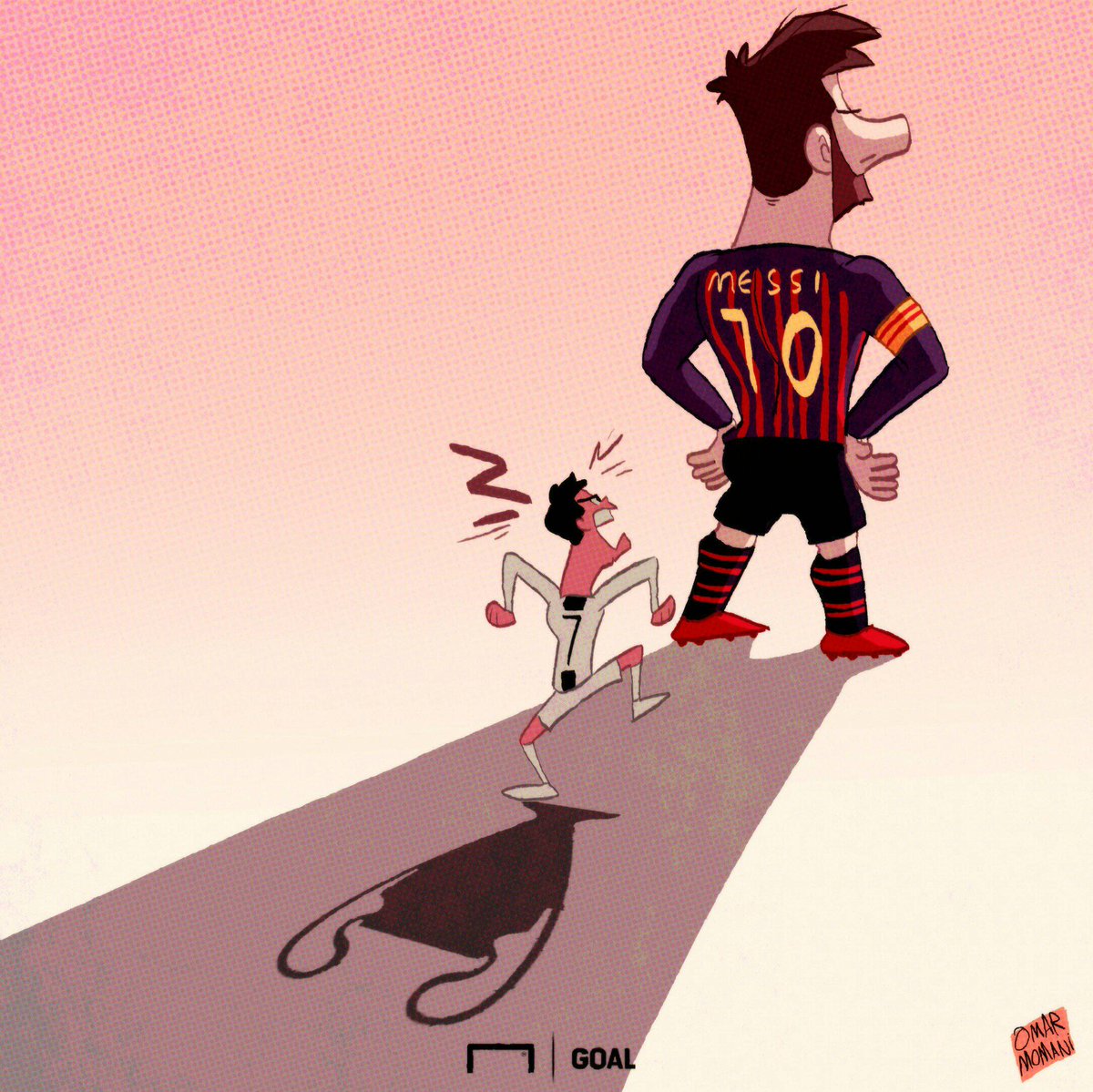 Ronaldo's hat-trick and Messi's four goals created allowed their teams to beat Atletico and Lyon respectively to advance to the quarter-finals of the Champions League. The draw on Friday will determine Barca and Juventus's opponents. The options are Porto, Ajax, Tottenham, Liverpool, Man United and Man City.
As for Messi's shadow, it has become some sort of a meme in the football community since Neymar's move to PSG. It is believed that the Brazilian decided to leave Barcelona in order to 'get away from Messi's shadow'. Well, let's see how that'll work out for him...