Sergi Roberto admits he could have ended up at Madrid
,
The versatile midfielder recalls Real Madrid wanted to sign him from Nastic youth side back in 2006.
However, he luckily ended up at Barcelona.
Since then, he has scored 15 goals for the Catalans.
Apparently, Sergi Roberto could have ended up at Real Madrid as the player reveals himself in an interview quoted by Diario AS. Luckily, the situation unfolded differently as he was scooped by the Barcelona youth set-up back in the summer of 2006.
Roberto recalls the entire situation: "I was playing at Nastic de Tarragona in the youth ranks when Madrid asked for me. A few days later, Barca got in touch with Nastic and my father. All my family are Barca fans, except my father, who supported Madrid, but now he has changed and is 100% cule."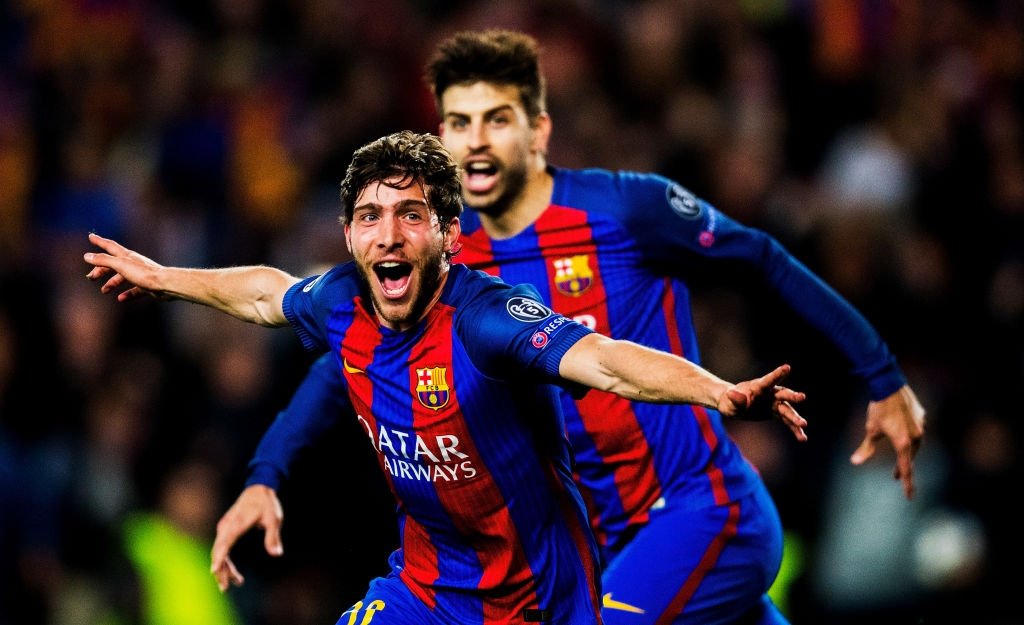 Roberto also gives his say on the upcoming crucial Champions League tie against Manchester United. The sides meet again this Tuesday after Barca's narrow victory from the away leg: "We are doing very well and in the Champions League we just need to finish the tie off. The most important thing is reaching the end of the season winning titles."
Roberto has been at Barcelona first team since the summer of 2013. So far, he has made 235 appearances for the Catalan giants, scored 15 goals and won numerous trophies, including two Champions League and five La Liga titles.
Roberto's most iconic goal arrived in the unforgettable 6-1 Paris Saint-Germain comeback win back in the 2016/2017 campaign.