Rumours: De Ligt allegedly has doubts over Barca move
,
Apparently, the Dutchman isn't sure about this potential transfer despite various rumours.
Mundo Deportivo believe the centre-back wants assurances he will be a starter.
Right now there are three world-class defenders at Barca.
A sudden twist in the Matthijs de Ligt transfer saga. Even though both Catalunya Radio and Madrid-based Diario AS have been claiming that the deal with the Catalan giants was sealed in Monaco on April 12, it may not be true if another pro-Barcelona newspaper Mundo Deportivo should be trusted.
They believe that nothing is settled yet, moreover, there are rumours that De Ligt has doubts over his potential Blaugrana move. It seems he fears he won't become a regular from the start of his Camp Nou campaign and allegedly wants to receive assurances from the coaching staff.
There are currently a number of central defenders at Barcelona, including veteran Gerard Pique, World champion Samuel Umtiti, this season's revelation Clement Lenglet and promising youngster Jean-Clair Todibo.
Naturally, Barca fans aren't taking this story lightly:
Another obstacle in De Ligt's potential Barcelona move could be his infamous agent Mino Raiola. Even though he was present during the alleged meeting in Monaco, he has been recently hit with a three-month suspension. In fact, Raiola was seen in the Catalan capital last Friday, but he won't be able to negotiate on De Ligt's transfer or receive a commission until the ban if lifted.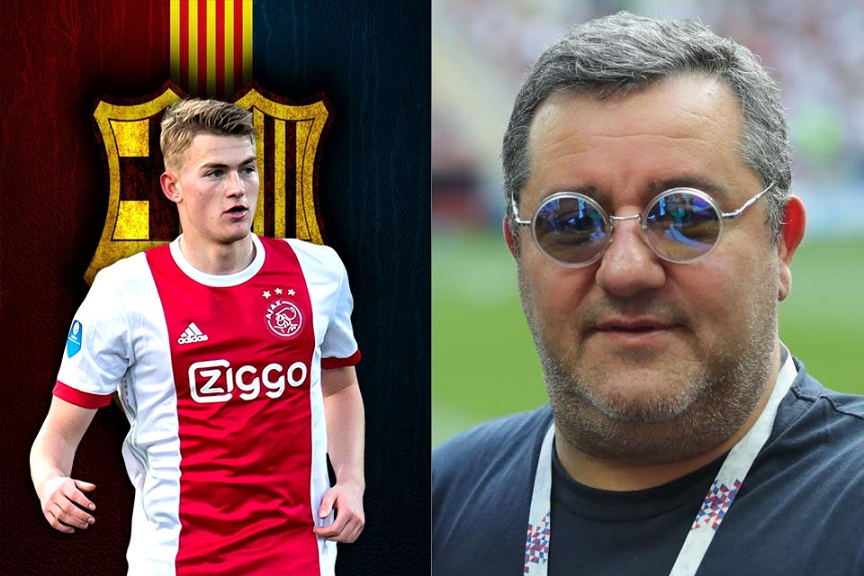 Mundo Deportivo reported last week that the Barcelona delegation travelled to Amsterdam to negotiate on the financial terms of the deal once again last week. Moreover, the same source claimed De Ligt could announce his future already this Wednesday, May 15, when the Eredivisie campaign officially ends.