'If Valverde was as technical as Guardiola...': how our users react to Barca beating Napoli
,
The players have left a mixed impression in the 2-1 win even though there were enough positives to single out. Here's what our users have said.
Lord Born: "Puig needs to be in the first team but the b****** coach said he won't promote him. Suarez is finally gone, I mean gone. Y'all praising him cause he scores, can you see now that he's wasted on the pitch."
Jeff Em3R4LD: "I like that fact that most of the newer players are selected to play together. The overall performance (so far) shows how disjointed the team is at it's the very core! If Valverde was as technical as Guardiola, this would have been a learning curve. I'd reserve my comment!"
Match stats via International Champions Cup: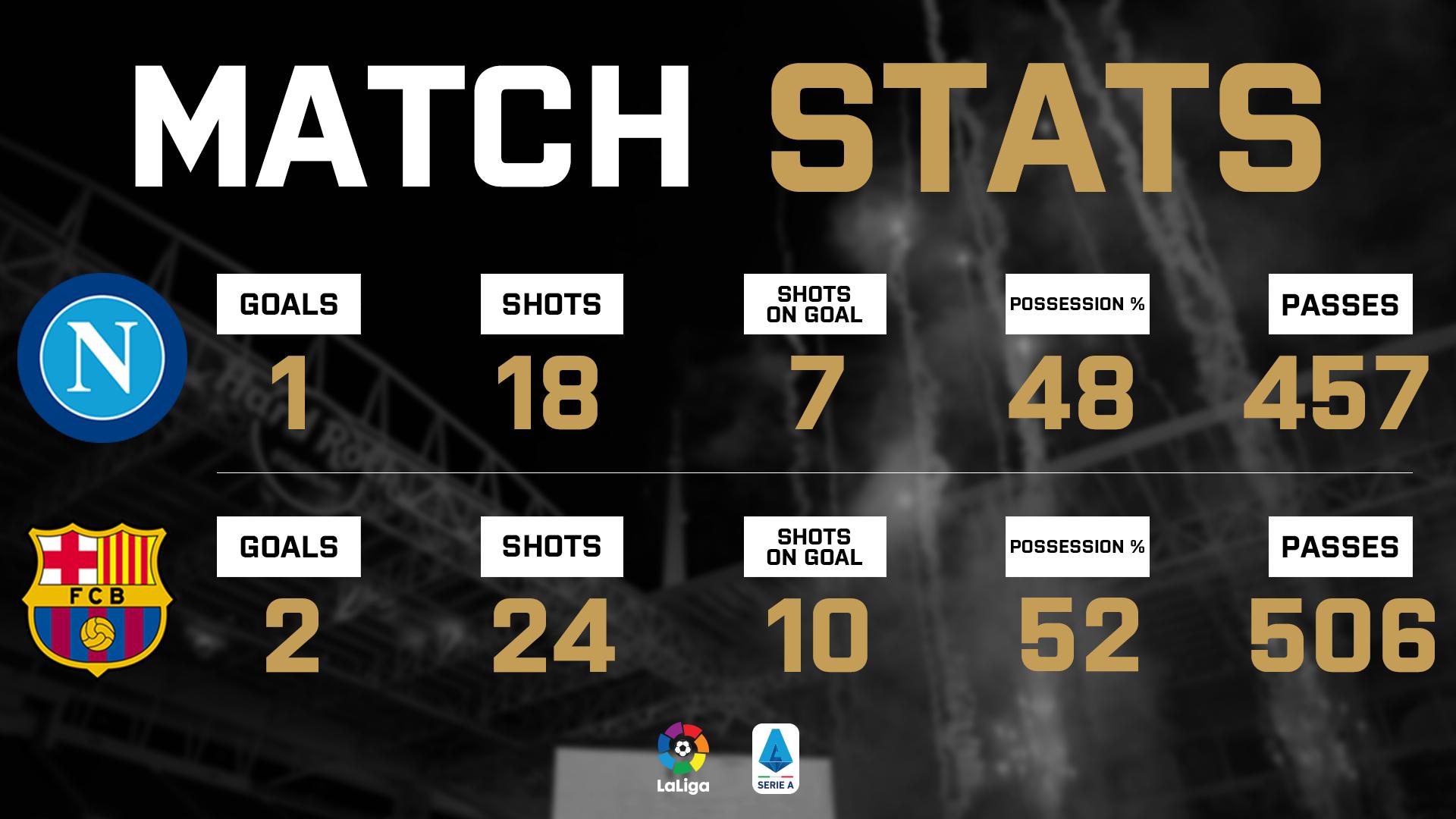 franklin cornejo: "Stop bitching y'all crying babies. This is a friendly game so you guys even know that we are playing with young players today. Busquets needs a new team, he's so bad. Suarez not good today."
Tyler Bailer: "Can't wait to the season starts so I don't have to watch these Barca B players lose the ball all the time."
Kevin Lusambo: "Whatever it is that Dembele drank today he must continue drinking it before every game."
Tyler Arrington: "I feel bad for Firpo. He's had some bright moments on the ball, but defensively rusty. Keep in mind that he's only had a few days with the team. I can't imagine what it's like for him to sign for Barca then get on a plane to Miami the next day."
Jeff Em3R4LD: "I'm happy some of the newly promoted attackers are goal-hungry! That's what Suarez needs at the moment—competition!"