Juve unable to find net vs Real Madrid via their player: how the game unfolded as seen by fans & media
,
You can also read live minute-by-minute updates from Juventus vs Real Madrid in our match centre!
________________________________________
?Real Madrid clinch their first win in this pre-season while Juve end it one a bad note failing to win 5 out of 5
The Ukranian goalie keeps RM fans talking. In this game, unlike vs Man United, he does have job to do & he's doing so well:
?Twitter fans are already concluding that a) Juve are going to implode b) Vinicius is the Ballon d'Or winner
The game is growing on everyone, we guess:
RM fans are already drooling at the mouth at this: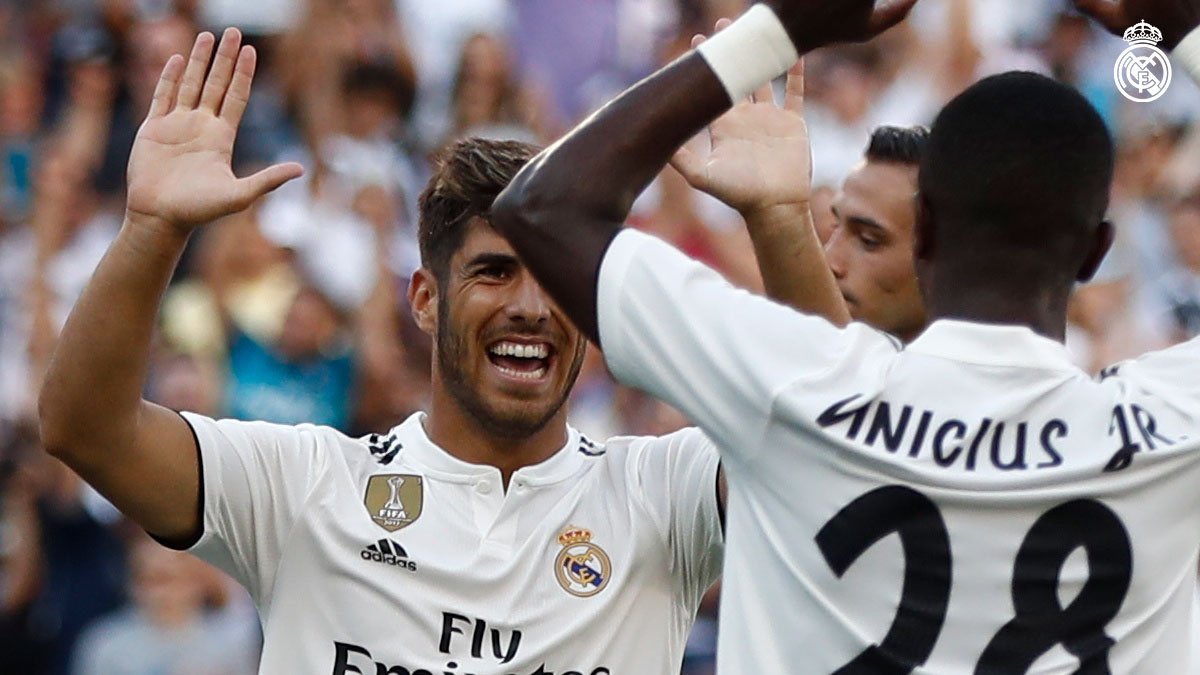 ⚽ Szczesny should do much much better to keep this rather feeble strike, however close it was. Opinion from Juve camp:
⚽That kid Vinicius knows his business as he sets Asensio up for a tap-in, 2-1 to RM!
A few words on the pitch, by the way:
Juve fans are having a fan zone near the stadium: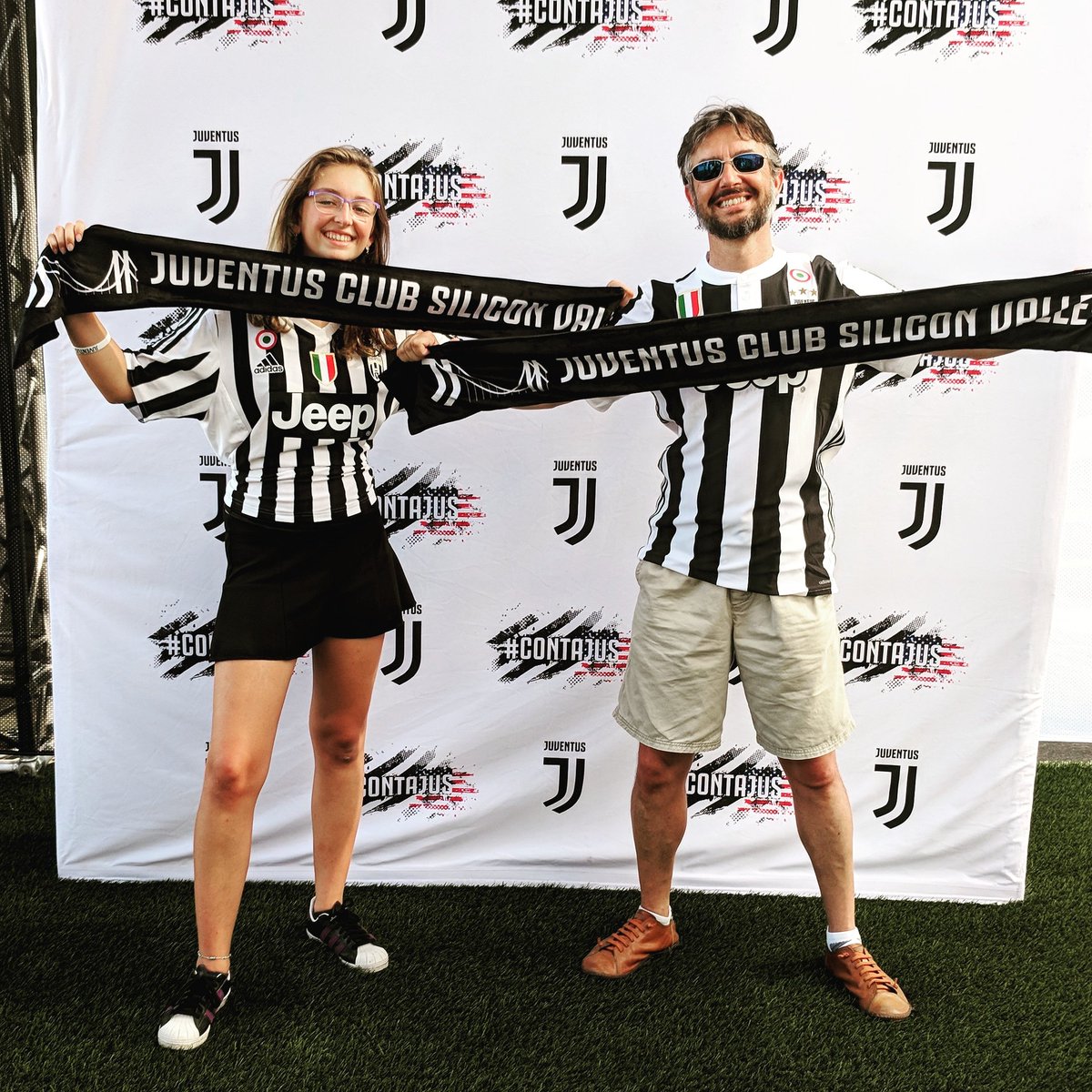 The two enjoyed a good laugh before the break and right after Bale's set-piece attempt: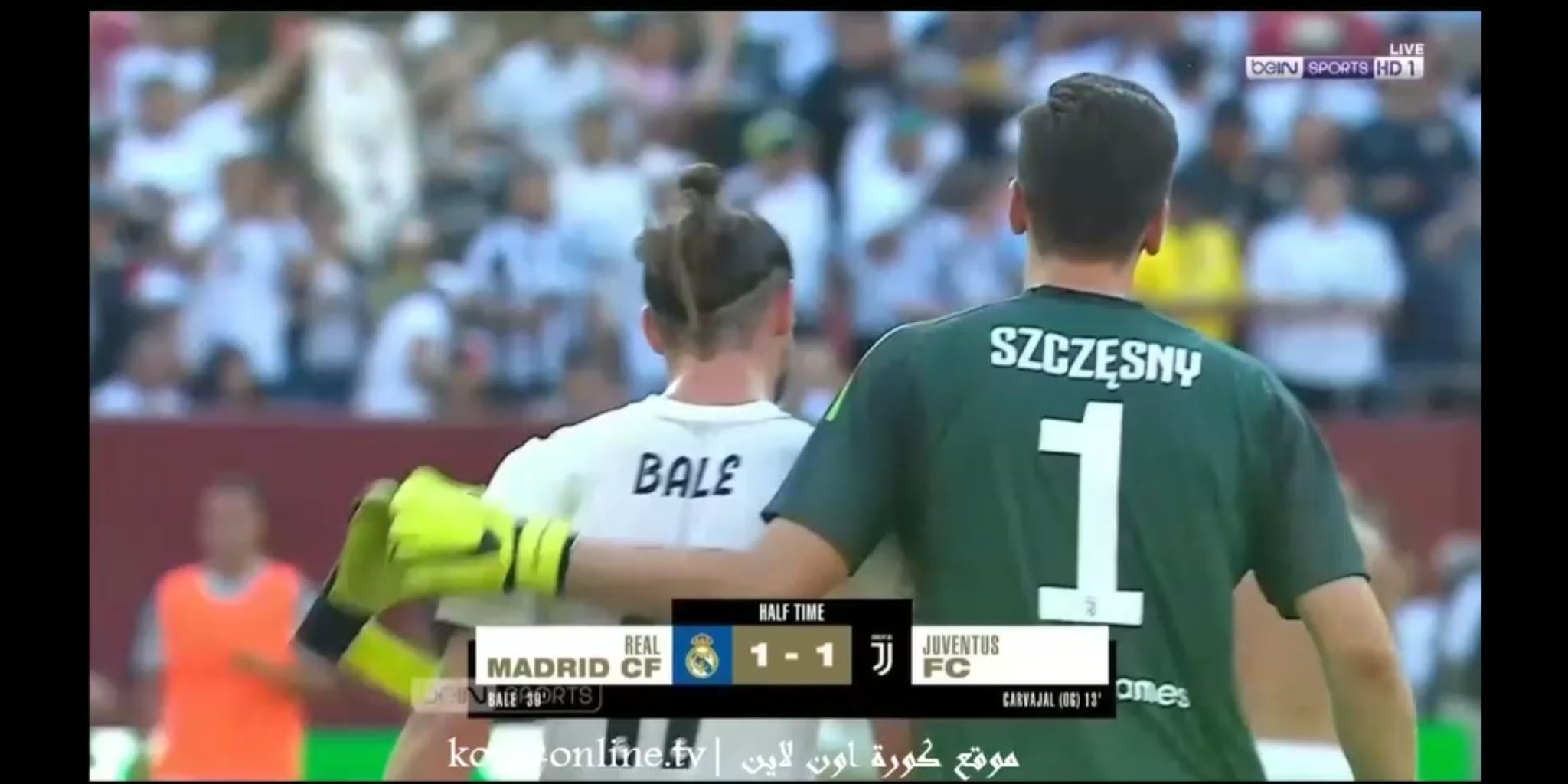 ⚽Bale, what a strike! Juve goalkeeper had no chance there!
The Welshman is kind of struggling now. Should've finished it. Madrid fans in doubt [or rather in no doubt]:
??Juve fans would probably have only one answer to a little Real Madrid fan & his sign:
The Pole's alright with his dribbling though:
⚽Carvajal own goal! A combo involving so much luck because of an unlikely deflection from Carvajal.
?And reminding you of something else important, too. Neither Cristiano Ronaldo nor Marcelo are expected. The former will likely make his debut in Serie A while the latter has just resumed training. If the Brazilian appears then for a very short spell.
⚠Reminding you about the squads:
⚪Karim Benzema captains Los Blancos: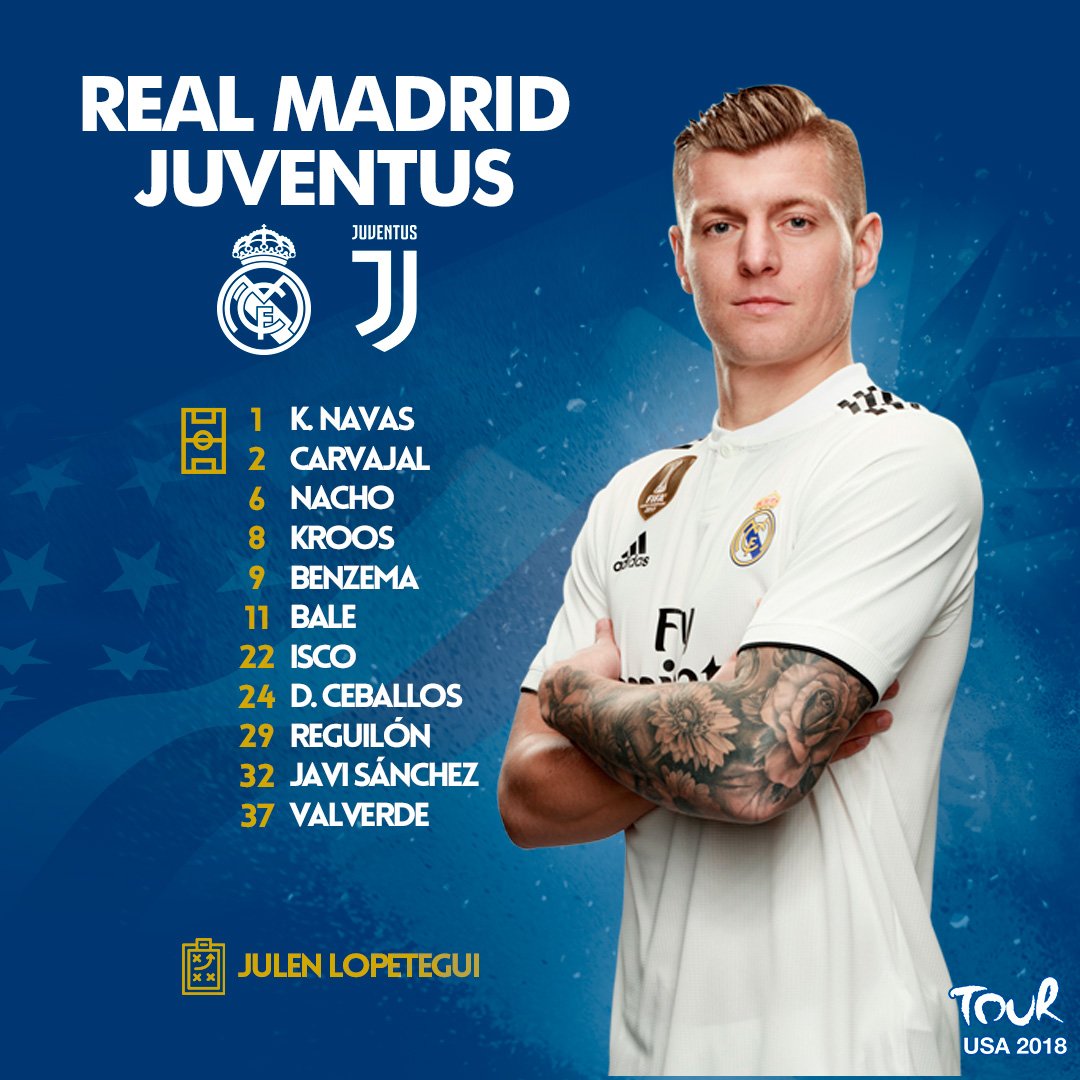 ⚪⚫Juventus are led by Giorgio Chiellini: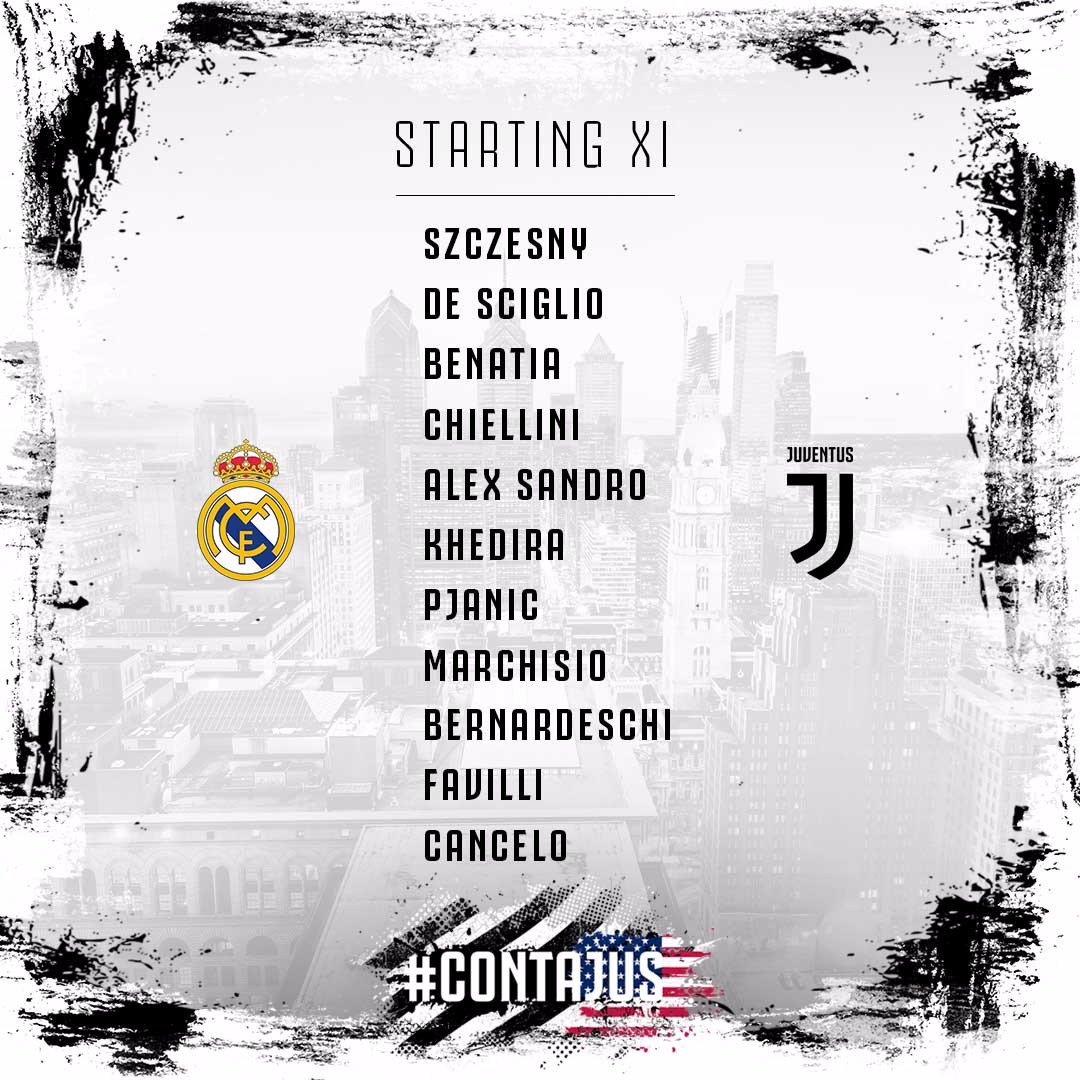 Here's Juventus looking to claim another win on tour:
⚔It's 6pm local time in Landover, Maryland. FedExField audience are raring to watch the two giants take on each other. The recent head-to-head history has favoured the Spanish team too much for it to be just a friendly!
?Welcome, football fans! The new season is slowly approaching but before the ball is played in Italian in Spanish stadiums, it has to be tested in the US.