Shaqiri: 'I think we can beat anyone in the world'
Yevgeny Kozhemyako
Guardian
Shaq sets ambitious goals for his LFC career, saying he's here to win titles
He aims to prove it on a pitch vs elite tier teams the Reds are also in that bracket
"For me, nothing is impossible," Shaqiri says. "We can be everything we want to be. We beat Manchester City in the league and the Champions League last season so I think we can beat anyone in the world.
"It has to be our ambition to compete with the best and to go on the field against whoever we play trying to win the game and dominate the game. Our aim is to win as many titles as possible. That is the goal of the club now and we are looking forward to the season.
"I came here to try to win titles. I think this club needs to have this ambition to win titles, to play for titles, and to be one of the best teams in the world. It is one of the best clubs in the world and so now we try to show that on the pitch.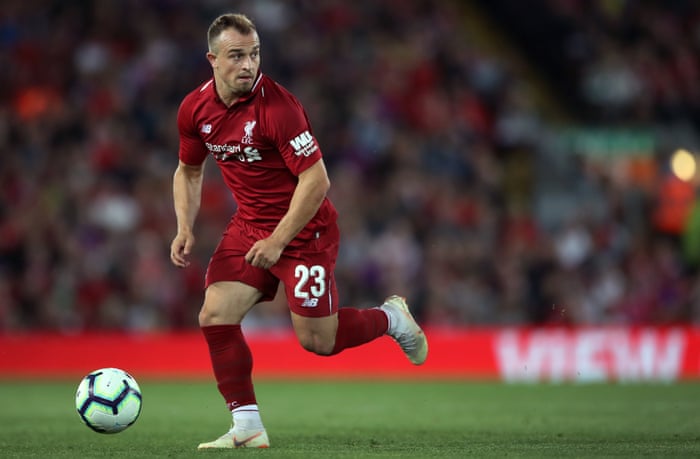 "Liverpool had a very successful and good season last year but we didn't win a title. Now it is important to be very good again and to achieve that last thing. I think we now have the quality and a talented team who can play to win titles. It has to be our goal to try to be the best in the league.
"All players are ready to go for the new season. We have a big squad so the coach can rotate every time and keep the quality on the pitch. I think, and I hope, we are going to kick on on Sunday with the first win and try to give the fans what they deserve – titles.
"We want to compete with the biggest teams like Bayern Munich, Real Madrid and Barcelona. They are the best teams in the world and Liverpool is also one of them."