Stats prove: France should be INCREDIBLY happy they have both Pogba & Kante
That's according to the statistics gathered by Statsbomb IQ agency. The image below shows that United's midfielder Paul Pogba has the best numbers of fast forward passing and dribbling among all World Cup players, which makes the 25-year-old arguably the most efficient attack-minded difference maker at the tournament.
The Blues' half-back N'Golo Kante, meanwhile, is on top of the tournament considering tackles & interceptions numbers, which puts him in a spot to be unofficially but fairly named the World Cup's defensive player of the tournament.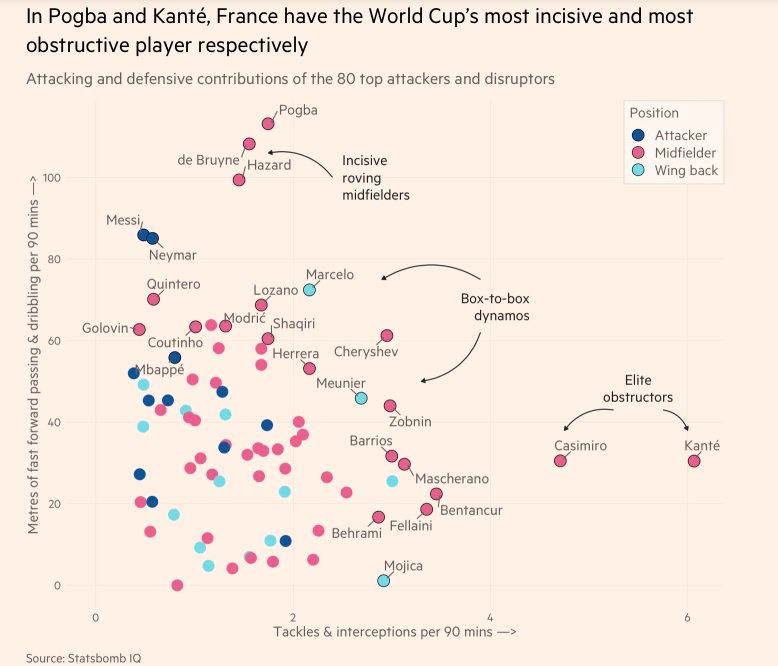 Latest news