Man United beaten by Bayern Munich without fight: how the game unfolded as seen by fans & media
,
You can also keep track of live minute-by-minute updates from Chelsea vs Manchester City in our match centre!
________________________________________
?Full time. That's it. Over. Let's hear what Jose has to say
Scott looking for his place somewhere on the pitch continues:
⚽ Martinez from a corner. Herrera refused to defend that, 1-0 to Bayern:
Another injury for Eric Bailly:
?Well, let's hope we see a better United in the next 45 minutes
?More positives from the game - Eric Bailly is rock solid.
?Paddy Crerand on MUTV at half-time: 'It's not been great, has it?'
?0-0 at the break, little encouragement after this half.
Jose working on the defensive side of things. Again:
Things we all want to witness:
The main complaints about the style. Bayern in control:
?The dark blue kid is mixed with white shorts today:
?So it begins. The last game of pre-season for Jose, the first game with the new team for Niko Kovac.
?Jose Mourinho on Bayern Munich, ''I lost a [Champions League] semi-final against Bayern and I don't really care about it, that's life. It's normal for big clubs to face each other.''
''For us to play this match against Bayern is fantastic. This is a fantastic experience for our young players.''
Andreas starting in the Prem opener? You'd expect him to!
⚠Marcus Rashford has been given the No 10 shirt for the new season. The 20-year-old has changed the numbers on his back for three consecutive seasons. He's moved to No 10 via the No 19 & No 39 shirts. 
Bayern Munich have decided to go with a strong squad despite the fact their season will only start in three weeks: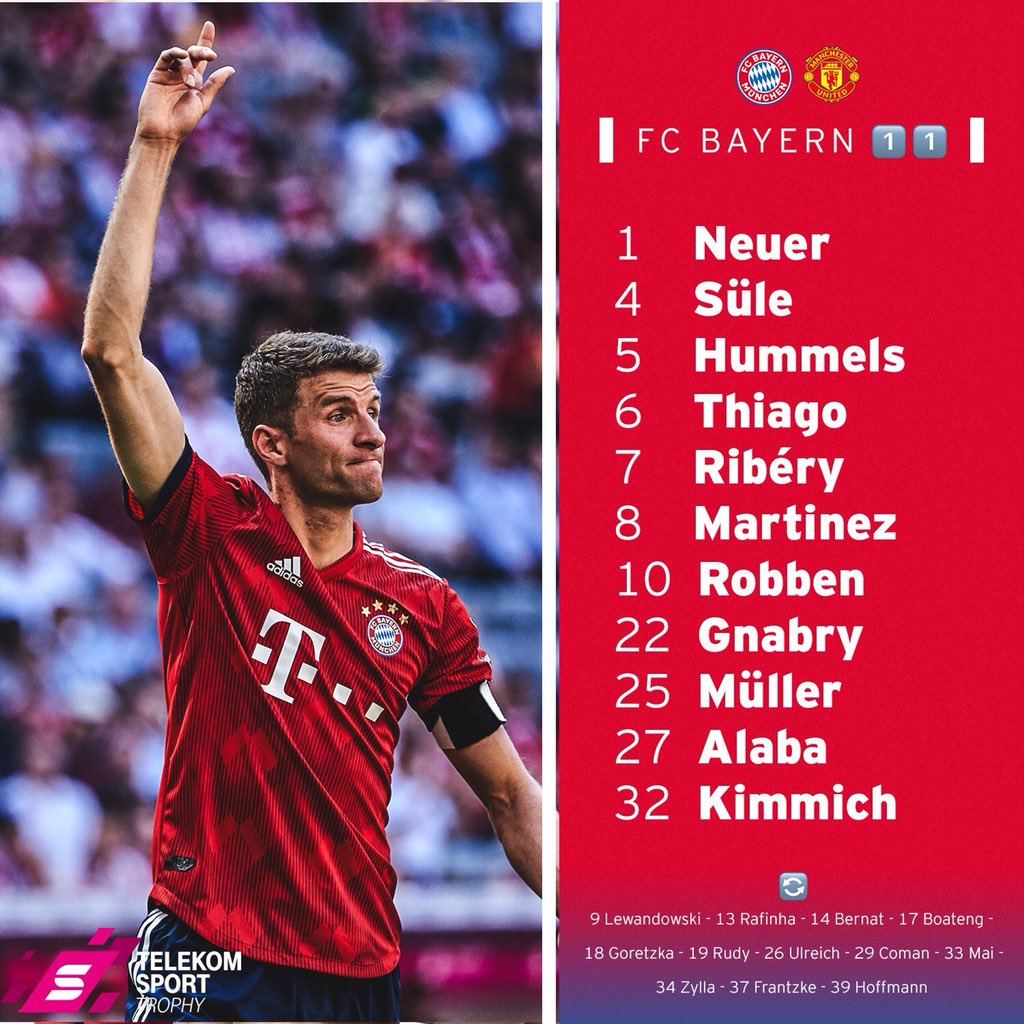 For Man United, the long-awaited thing has happened as Eric Bailly starts alongside Victor Lindelof and vice versa: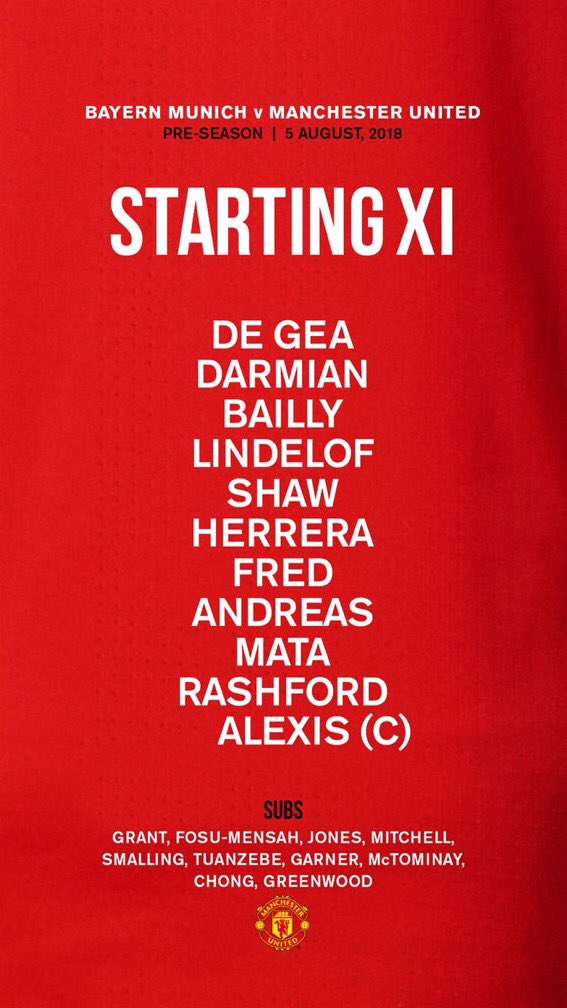 ??Welcome, Man United fans! We're here for you to cover the final game of this pre-season tour. No longer sleepless nights and excessive caffeine consumption as Germany, with its comfy time zone, will host the battle of two superclubs. Allianz Arena, Bayern Munich take on Man United!