Chelsea boss Maurizio Sarri heaps praise on 'extraordinary' Jose Mourinho
The Portuguese is believed to have a friendly relationship with his Chelsea counterpart
And despite a recent incident involving Sarri's assistant goading the United boss, the Italian was full of praise for Mourinho
The Chelsea manager claims there's no point in questioning the 55-year-old 'professionally' 
Speaking to Italian outlet Gazzetta dello Sport, Sarri said: "Mourinho is a man of extraordinary human quality.
"He made a great impression on me when we met at Stamford Bridge and there was that incident involving my assistant.
"Professionally, there's nothing more to add - he's won everything, everywhere."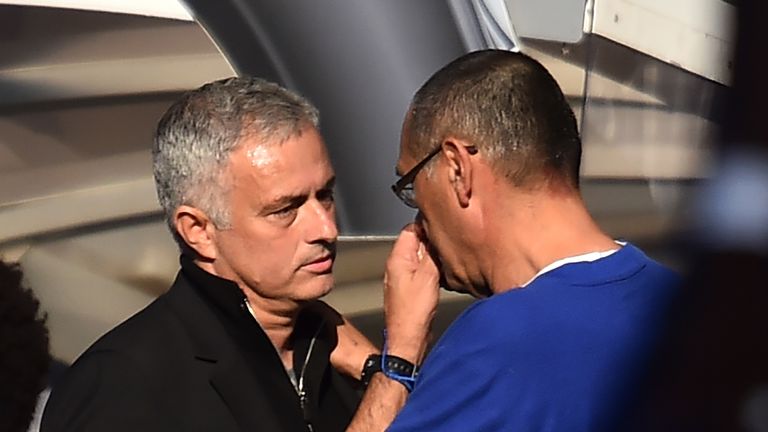 United's latest clash with Chelsea at Stamford Bridge finished with a brawl between Mourinho and Sarri's assistant coach Marco Ianni. The footage of the latter's celebrations in front of the Portuguese not only shows the assistant's gesture but also indicates Ianni has provoked the Red Devil boss twice.
If for the first time Mourinho decided not to react, Marco's second celebration finally freaked the Portuguese out. 
Right after the game, the Chelsea manager apologised to Mourinho: "I didn't see anything on the pitch. After the match I spoke with Jose. Immediately I understood that we were wrong. I then spoke with the member of my staff and brought him to Mourinho to say sorry. I think it is finished."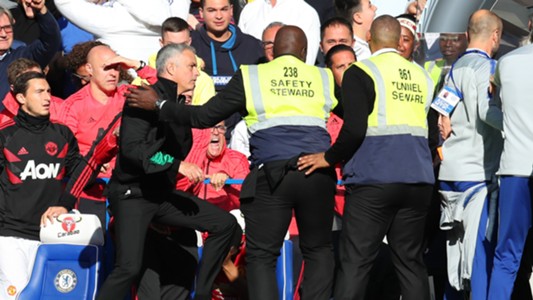 On his part, the United manager took the high road: "I want to thank Sarri for his honesty, I want to thank Chelsea for its honesty, too.
"But I'm not happy that is going too far with the young boy, I don't think he deserves more than what he got, he apologised to me, I accept his apologies, I think he deserves a second chance.
"I don't think he deserves to be sacked, than the fact his club was strong with him and he went through a situation he recognises he was wrong."
Source:
Gazzetta dello Sport (via ESPN FC)