Turin-based media No 1: Pogba-Costa swap remains distant possibility
,
According to Tuttosport, Juve can't match United's valuation for Pogba.
They would reluctantly offer Costa as part of the deal to facilitate it.
United are admirers of the Brazilian right-winger.
Tuttosport still seem to undervalue Pogba if they think United would sell at €80m.
Tuttosport who, although not too reliable, have certain ties at Juventus claim Paul Pogba - Douglas Costa swap deal to be a possibility next summer. The Serie A victors remain huge fans of Pogba and would love to bring him back to Italy, something that Tuttosport has reported on for over a year.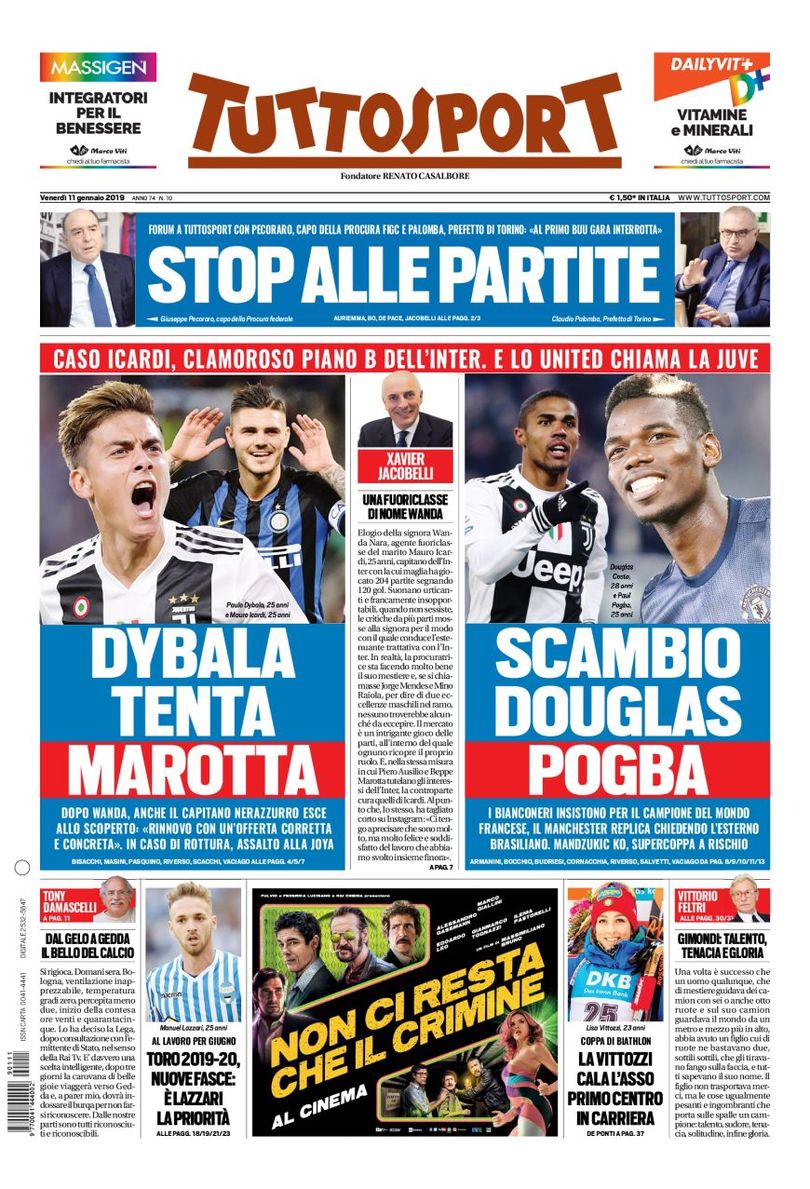 United's interest in Douglas Costa, the 28-year-old right winger known for his agility, could possibly be used to expedite the deal. The report states Juventus are more against it than for it. The reason is simple as they'd love to keep hold of the Brazilian who has yet to fulfil his potential in Turin.
Juventus would buy Pogba back but his transfer price is the stepping stone. The problem with Tuttosport reports is that they repeatedly make Pogba's price tag look low. They now claim United would only start considering offers starting from €80m which is even less than the sum he was bought for.
For their part, Juve consider the number extortionate but if United insisted on it then they would probably add Costa into the equation. As for the Brazilian, United are said to be huge admirers of his and see him reach a new level in the Premier League where he would have more space and time at his disposal to make decisions.