Alexis Sanchez comfortably ahead of Salah & Hazard on chance creation graph
,
Sanchez has created 6 big chances this season.
It only took him 11 appearances and 505 minutes.
He's the best by chances to minute ratio.
Alexis Sanchez may not be living up to expectations at Old Trafford but he's quietly been doing what he does best - creating chances. Even if it's gone unnoticed.
Having played just 505 minutes this season in the Premier League, he's set his teammates up on 6 occasions. It's understandably not the highest number but the important thing here is the ratio and that's where the Chilean's been perfect: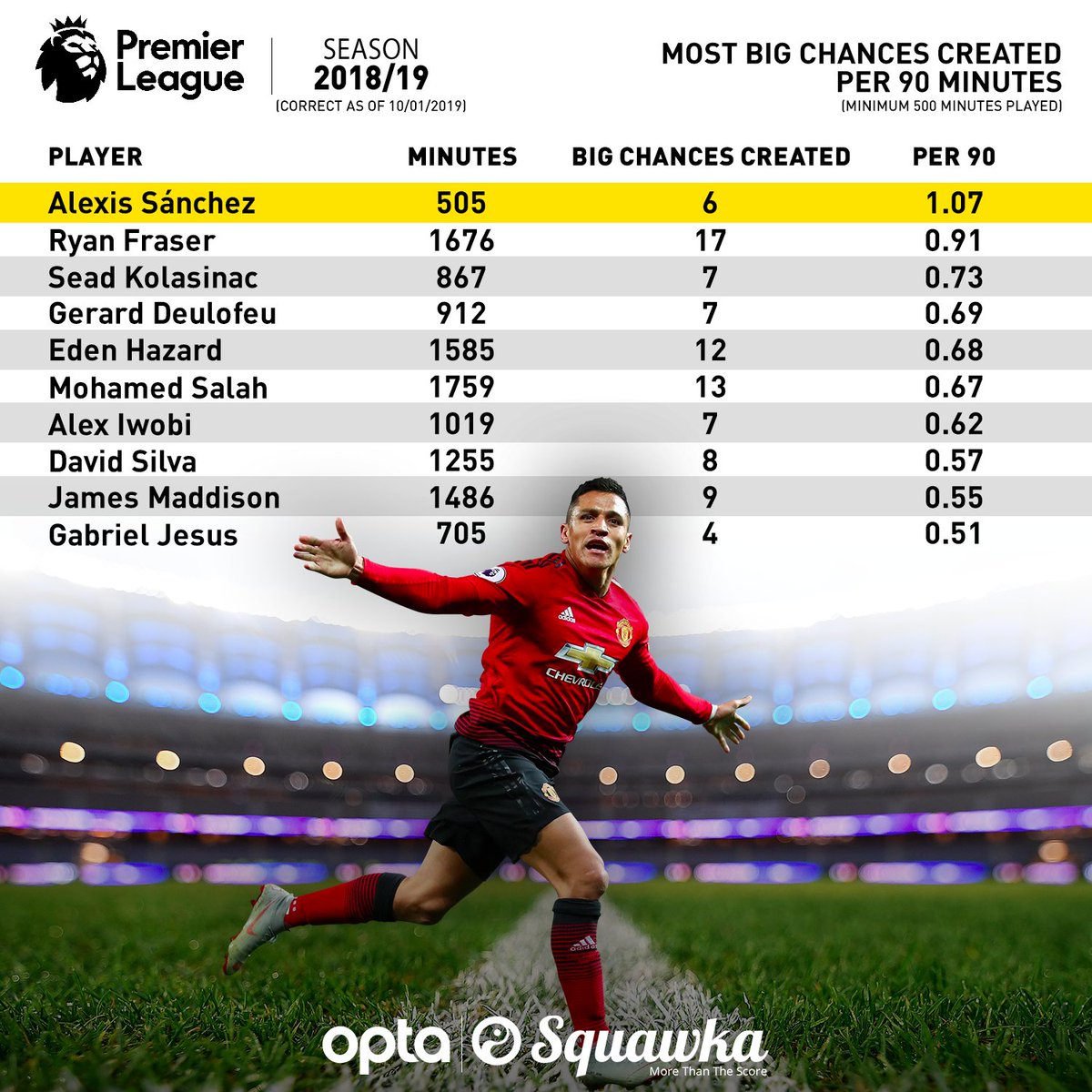 To make it more clear, a big chance is defined as: 'A situation where a player should reasonably be expected to score, usually in a one on one scenario or from very close range when the ball has a clear path to goal and there is low to moderate pressure on the shooter. Penalties are always considered big chances.'
Sanchez only has one goal in the league in 11 appearances but 3 assists and the stat above cut him some slack. According to another metric, he's been United's best offensive player in the last two games and this could pose a headache for Ole Gunnar Solskjaer picking a team to face Tottenham away on Sunday.