United future opponents have 0% win rate when Solskjaer watches from stands
,
Solskjaer and McKenna were at Etihad on Sunday.
City battered United's FA Cup opponent Chelsea 6-0.
Ole has earlier watched Burnley and PSG from the stands; both lost their games.
Ole Gunnar Solskjaer dropped by at the Etihad on Sunday to watch what had been advertised as a potential title race changer. Instead, City casually demolished Chelsea 6-0 making Maurizio Sarri walking away without shaking Pep Guardiola's hand. Assistant coach Kieran McKenna was alongside our caretaker.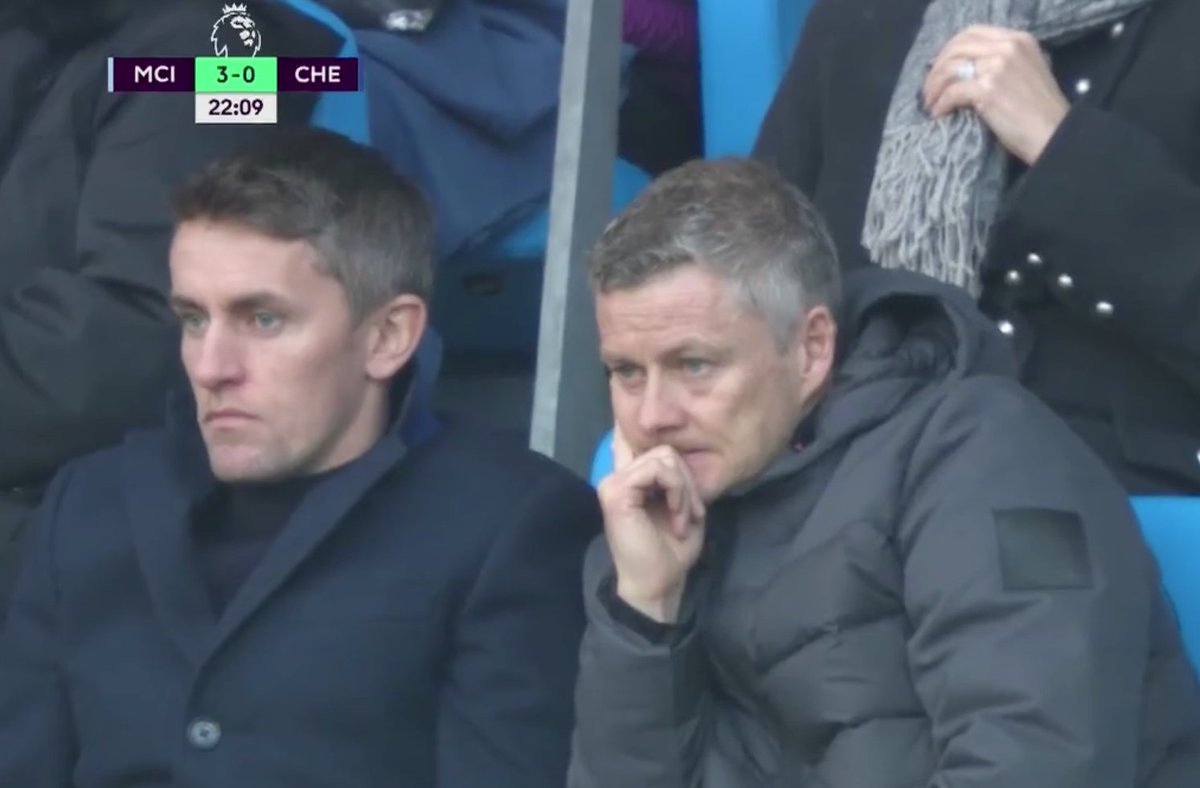 United play Chelsea in the FA Cup next week with no Premier League fixture pencilled in for this weekend.
Previously, Ole was in attendance at the Etihad to watch Burnley roll over for City by losing 5-0. Then he was in France for the Lyon vs Paris Saint Germain clash in Ligue 1, just a few hours after guiding United to a 1-0 victory over Leicester City. The Parisians were dealt their first league defeat of the season.
Next up for us are PSG in the Champions League. Since Ole had no time to scout them against Bordeaux, Thomas Tuchel's men won 1-0 at home. However, they're not in the best of situations with Neymar, Thomas Meunier, Edinson Cavani, all ruled out.