Mike Phelan: 'So Barcelona it is. Many a happy memory'
,
United have been drawn with Barca for the UCL quarterfinals.
Phelan was part of the 1991 team that beat the Blaugrana in the UEFA European Cup Winners Cup final.
He reminds us of the goal Scholes scored in 2008 to knock Barca out of the UCL.
Mike Phelan is quite delighted to face Barcelona in the next round of the Champions League with Manchester United. In the history of this clash it is Barca who have triumphed on the most occasions, but United have indeed had their good days against the Blaugrana. Here's Mike recalling some of them:
The first picture is Paul Scholes killing Barca's chances to make it to the Moscow final in 2008. Paul's goal, a long range attempt past Victor Valdes, would prove to be the only one in the tie that preceded United's glory in Luzhniki Stadium.
On the right-hand side is a picture from 1991. United were away in the UEFA European Cup Winners Cup final. Phelan's in the picture (can you find him though?) but the goalscorer here is Mark Hughes. The Welshman scored two as United won 2-1 and lifted the trophy: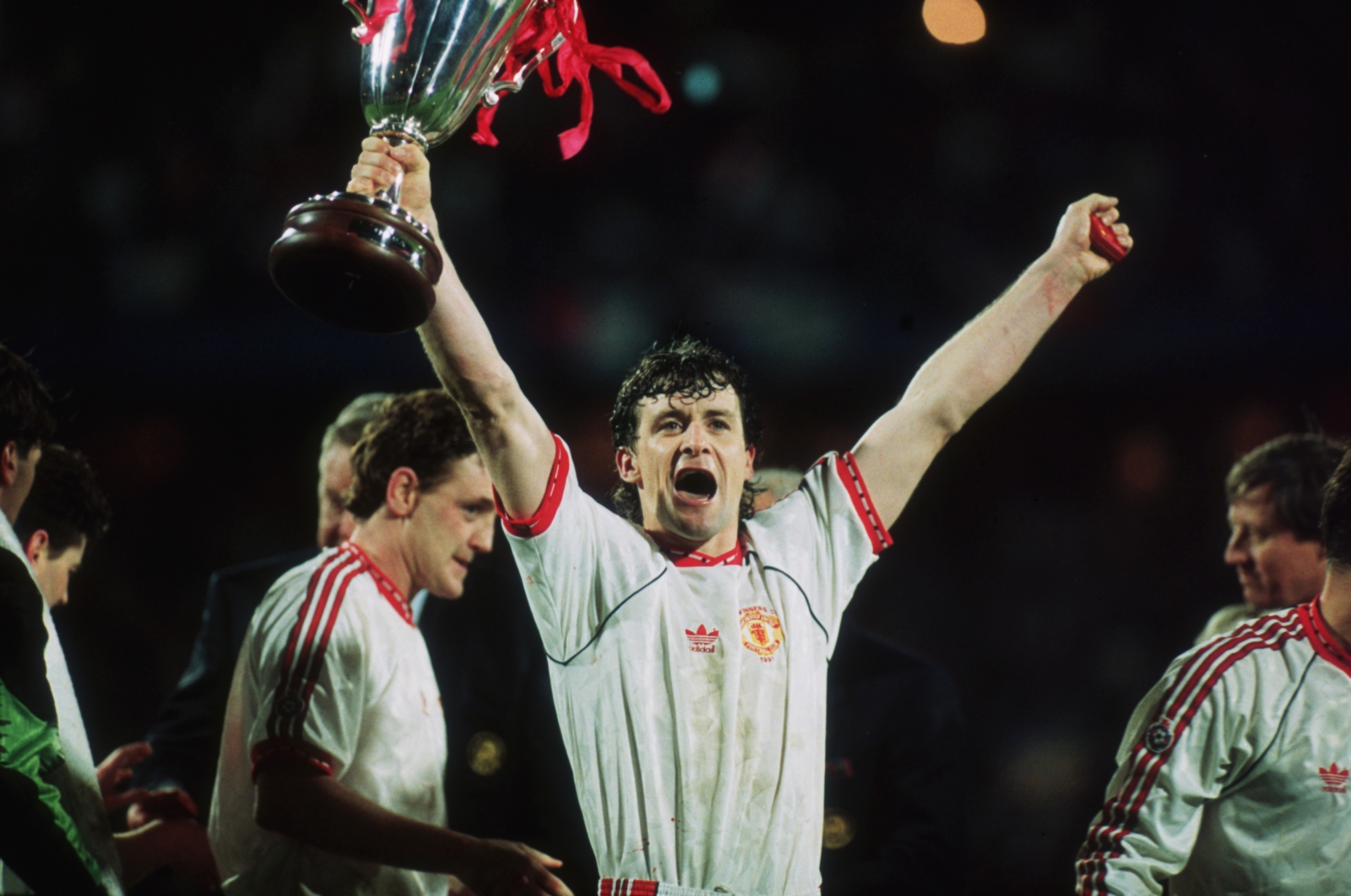 Overall, both sides have met each other 11 times. United have won thrice, Barca have done so on four occasions.
Source:
Mike Phelan @ Twitter