Will the top 4 race go down to the wire? Sky Sports' experts have their say
,
Following United's defeat against Arsenal, Sky's Gary Neville, Graeme Souness and Jamie Carragher weigh in on the top 4 race on the Premier League and what it means for the Red Devils.
"This season, everything is up for grabs. The race for the top four in terms of the third and fourth positions has just become incredibly tight. Two weeks ago, I would have said it was one place for three teams. Now, it is definitely two places for four. I couldn't call it at this moment in time. It was depressing before. Now at least there's something to look forward to."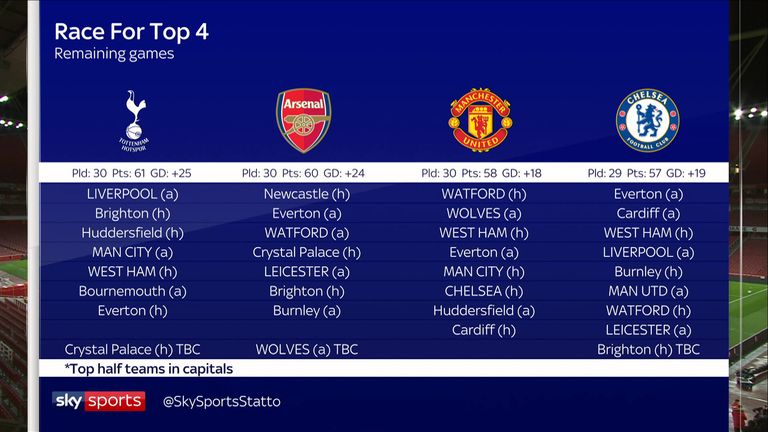 "What comes into play is that the last two or three games, you could be playing teams who are half-sitting in their armchairs, thinking about the beach. It's impossible to pick through the scenarios and it's not a disaster for Chelsea either because Wolves are a good team. We've got a race on between first and second and another one for who finishes third and fourth."
"I still think Spurs are the best team of those sides - maybe it's a toss-up with Manchester United so you think they'll kick back into gear. Chelsea and Arsenal you would expect to get towards the end of the Europa League. I think you can make a case for everyone [in the top 4 race]. I think it will go right to the wire."