United named among top 5 TV money earners in Europe
,
United received £143m from TV earnings last season.
This is the fifth-best result across all European football.
Liverpool, Man City, Chelsea and Tottenham banked more.
United are the fifth-biggest earners in European football in terms TV revenue according to the latest research from Swiss Ramble.
Last season, the Red Devils managed to earn a total of £143 million in TV money from domestic league matches alone.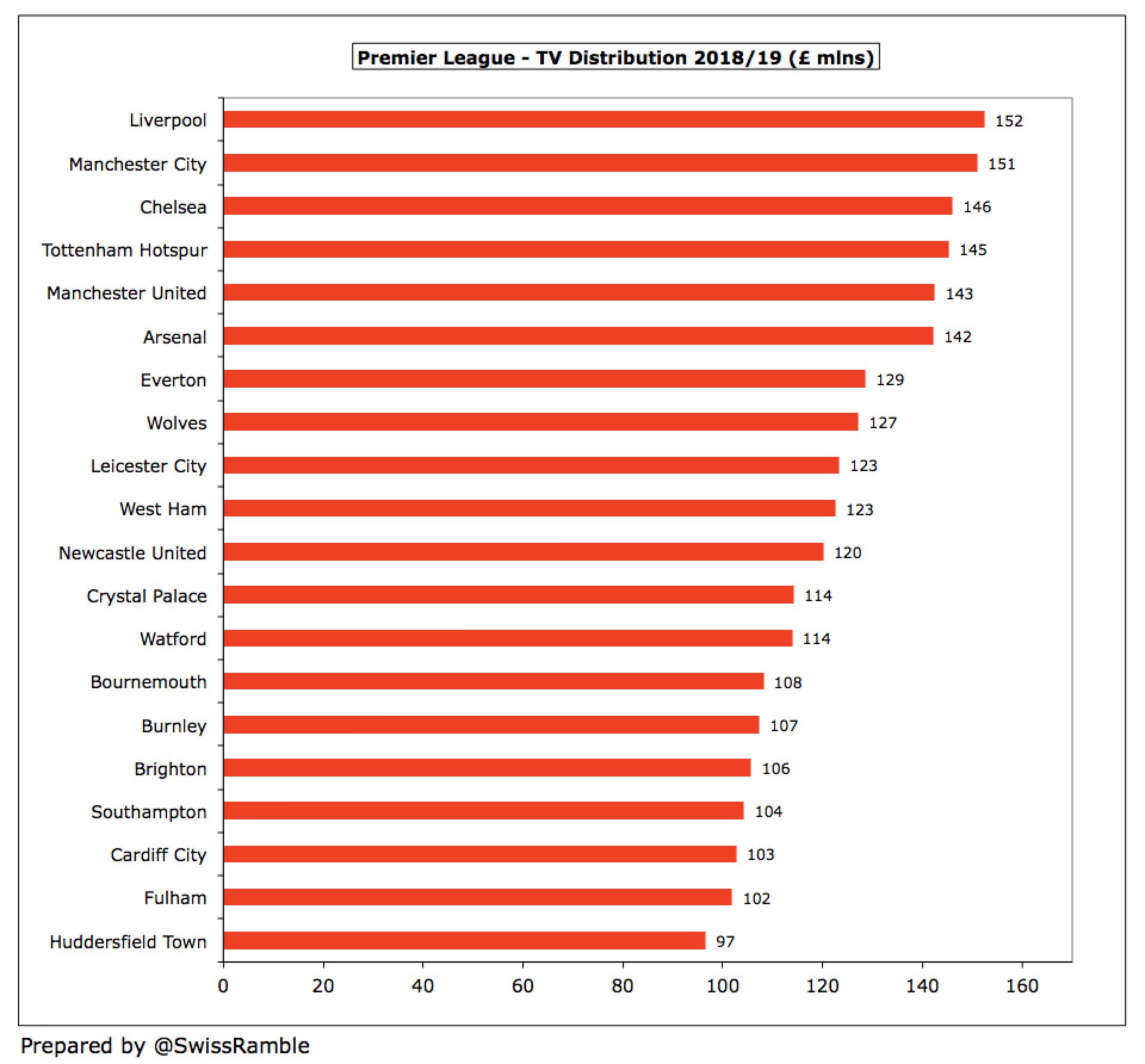 The average revenue distribution in the Premier League is quite staggering. Each top English division club received £123 million on average, which was more than twice as much as La Liga (£56 million), Serie A (£52 million) and Bundesliga (£52 million) sides.
It's also worth mentioning that 18 of the top 20 clubs to earn the most TV money last term were Prem teams, with even the likes Cardiff City, Brighton and Burnley all making the list and for example, Wolverhampton beating Real Madrid in these terms.