Turkish media: Several European clubs already in talks with Cengiz Under
Host of European sides are competing for the promising 21-year-old winger.
No formal offer has been made yet but the player is reportedly eager to move.
Chelsea are ready to bid as high as £54 million for the young talent.
However, Arsenal, Tottenham, Bayern Munich and Juve are all considering a move for the talented ace.
According to Turkish Football, Arsenal, Tottenham, Bayern Munich and Juventus are all keeping tabs on the Chelsea-linked winger Cengiz Under. They all have established contact with his entourage and are looking to secure the AS Roma's man signature. The source add the three clubs are 'currently serious' about signing the 21-year-old. 
The reports over Manchester City's and Manchester United's approach to Roma are false, claim Turkish Footbal.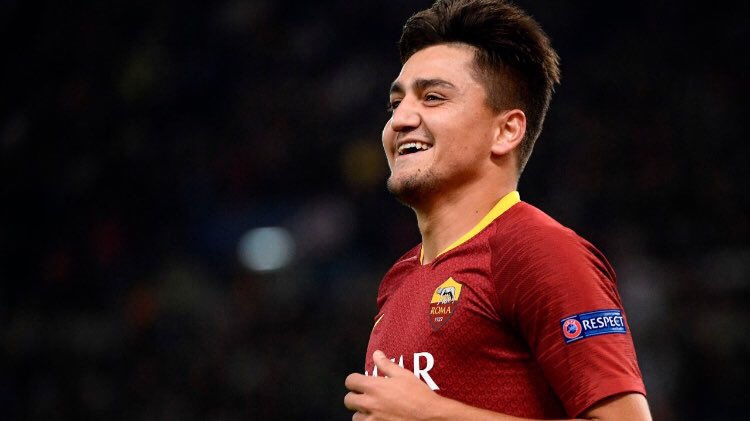 According to ESPN FC, Under is open to a move to the Premier League. Roma could opt to hand the rising star a new contract on improved terms instead of cashing in as Cengiz has one of the lowest wages in the team, earning approximately €1m a year. However, the negotiations over a deal have stalled in the recent time. The Giallorossi are in no rush to extend his contract, which expires in 2022.
As per ESPN FC, the 21-year-old is ready to stay until the end of this year's campaign, but 'increasingly likely' that he will move afterwards. The source have claimed the Italian side are eager to keep the player until the summer but could change their stance if a £40-50 million bid is placed.
Chelsea are ready to splash £54 million for Under, according to the rumour reported by the Guardian. The Blues have made enquiries about the 21-years-old, but the official transfer offer is not yet on the table.