The 21-year-old debuted for Madrid on Tuesday
But it was a loan spell at UD Logrones that was crucial for his development
"Kid, you have to defend without falling over as easy as black pudding when the butcher cuts it," told Reguilon his former manager at UD Logrones, Carlos Pouso, who coaches him during a season-long loan at 2015.
Then 18-year-old, Sergio Reguilon arrived at the club to learn how to defend and it looks like he has learned his lessons, as Julen Lopetegui choose him over the likes of Theo Hernandez and Fabio Coentrao as Marcelo's back-up.
Diario AS' J.L.Guerrero describes his journey:"The left-back arrived at La Fabrica at nine years of age, but he spent four years without playing because he never experienced the expected growth spurt at this age. After his debut with Infantil A, he would have to wait until the end of the 2013-14 season under Fernando Morientes to play again.
"His brother, Diego, measures 1.90 metres tall, but until that second year at Juventil, under-17, he was the same and would grow 12 centimetres in the coming year. Under Ramis with the Juvenil A, under-19, he started to play regularly. Until then, it seemed Reguilon would fall victim to the quality at the academy and Real Madrid incredible depth at underage. That was before the loan move to UD Logrones."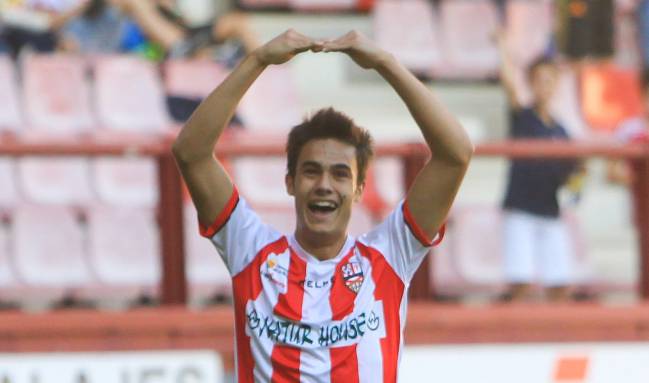 "A boy came and a man left," explained to AS Juanjo Guerreros, the president of the club. "He integrated into the dressing room quickly which was different from what he had seen before." His first loan only lasted for six months because Zidane took over the first team and Reguilon was requested to return to madrid.
Logrones then requested another loan, next season. "We didn't think Real Madrid would let him leave again," says Pouso. "He played at full-back and on the wing here. He played a lot of times going forward more because he had to learn that you can't be a green traffic light for opponents."
La Liga Table
MP

: Match Played
P

: Points