Real Madrid claim first win this season: how the game vs Juventus unfolded as seen by fans & media
You can also read live minute-by-minute updates from Juventus vs Real Madrid in our match centre!
________________________________________
?Real Madrid clinch their first win in this pre-season while Juve end it one a bad note failing to win 5 out of 5
So within the same broadcast, the ESPN folks have said the following:

"Juventus won the title comfortably last season"

"Juventus were pushed by Napoli all season last year"

— BWRAO (@JuventusNation) August 4, 2018
The Ukranian goalie keeps RM fans talking. In this game, unlike vs Man United, he does have job to do & he's doing so well:
He'll be the starting GK by the time he's 23. Gonna be really really good.

— Rick (@RickyP6) August 4, 2018
?Twitter fans are already concluding that a) Juve are going to implode b) Vinicius is the Ballon d'Or winner
The game is growing on everyone, we guess:
Chiellini scoring with a Messi chip would've been too much tbh. What do we think this is?

— Tony Mellace (@TonyMellace7) August 4, 2018
RM fans are already drooling at the mouth at this: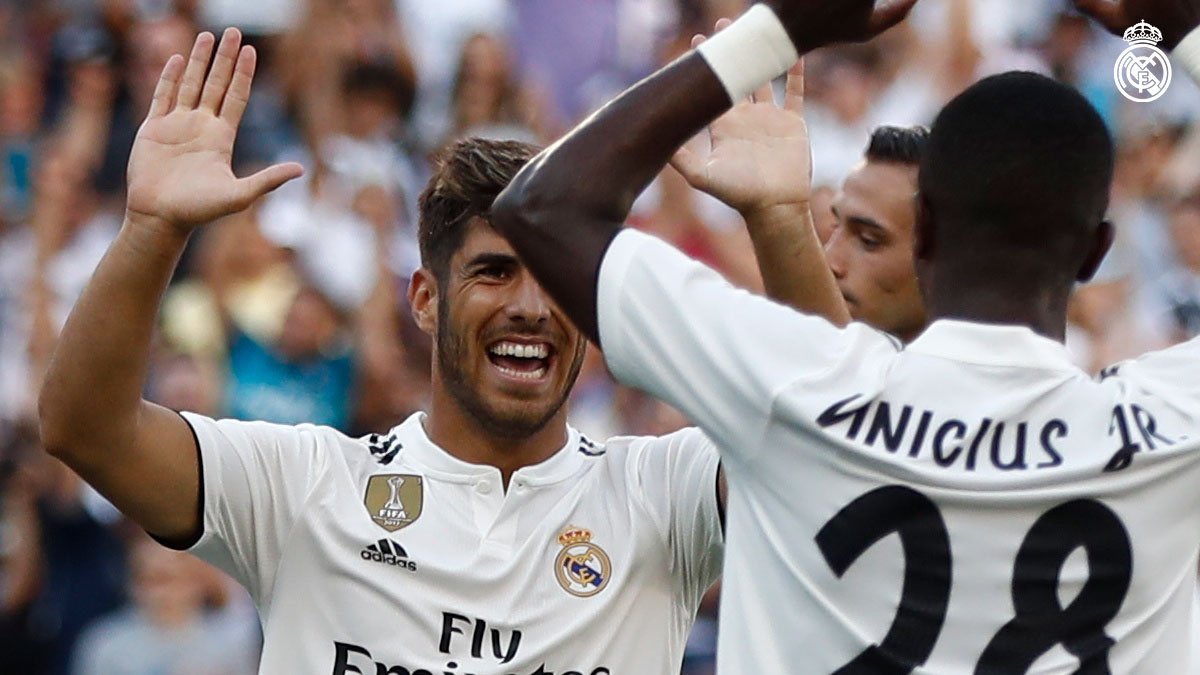 ⚽ Szczesny should do much much better to keep this rather feeble strike, however close it was. Opinion from Juve camp:
Oh boy, Szczęsny is giving me reason to wish we still had old man Buffon in goal. Awful for Real Madrid's third goal #RMJuve

— Graeme Scott (@G_Juve87) August 4, 2018
⚽That kid Vinicius knows his business as he sets Asensio up for a tap-in, 2-1 to RM!
Vinícius>Ronaldo confirmed.

— Managing Madrid (@managingmadrid) August 4, 2018
A few words on the pitch, by the way:
another embarrassing pitch. Pathetic. Potato field

— Chad Allegro (@ChadAllegro) August 4, 2018
Juve fans are having a fan zone near the stadium: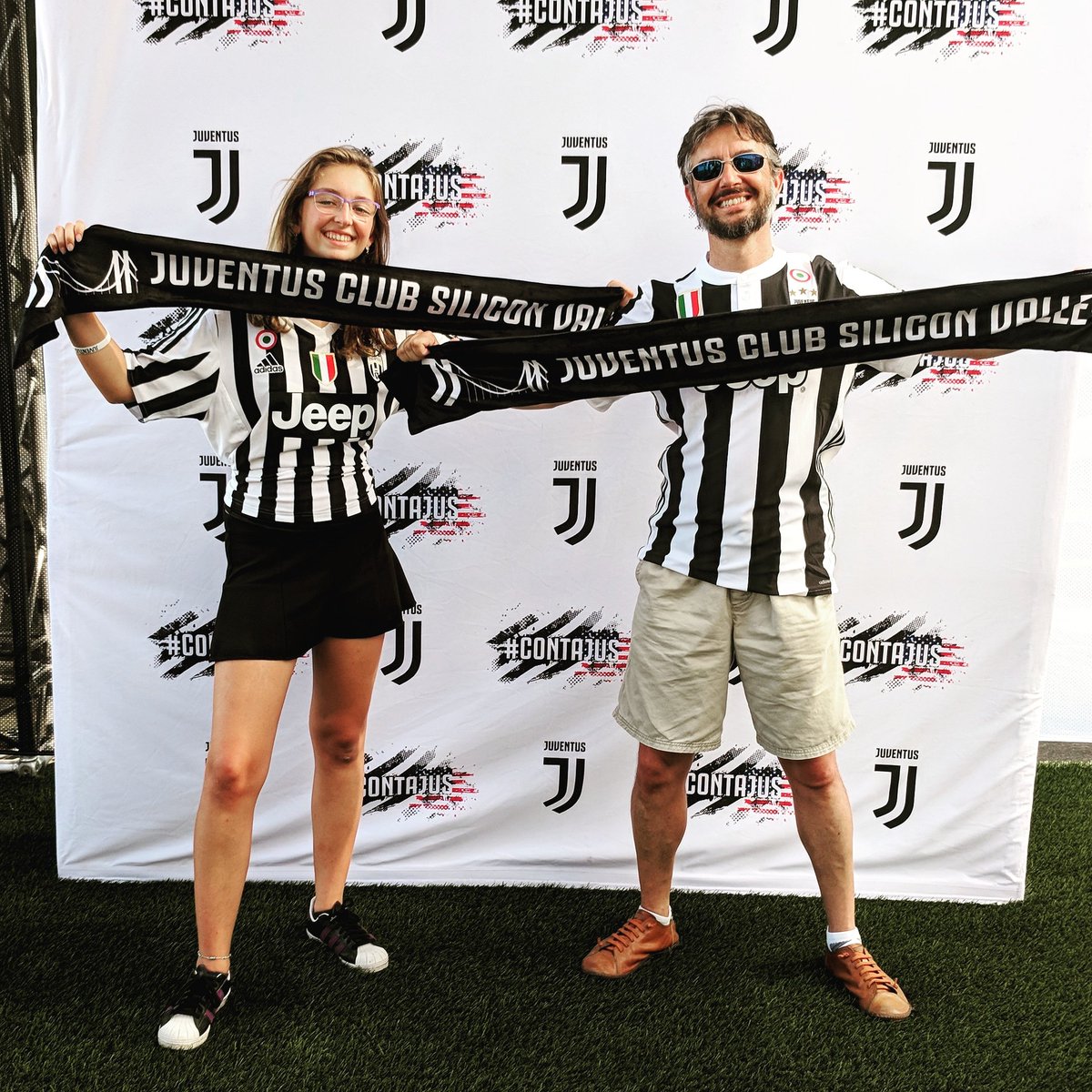 The two enjoyed a good laugh before the break and right after Bale's set-piece attempt: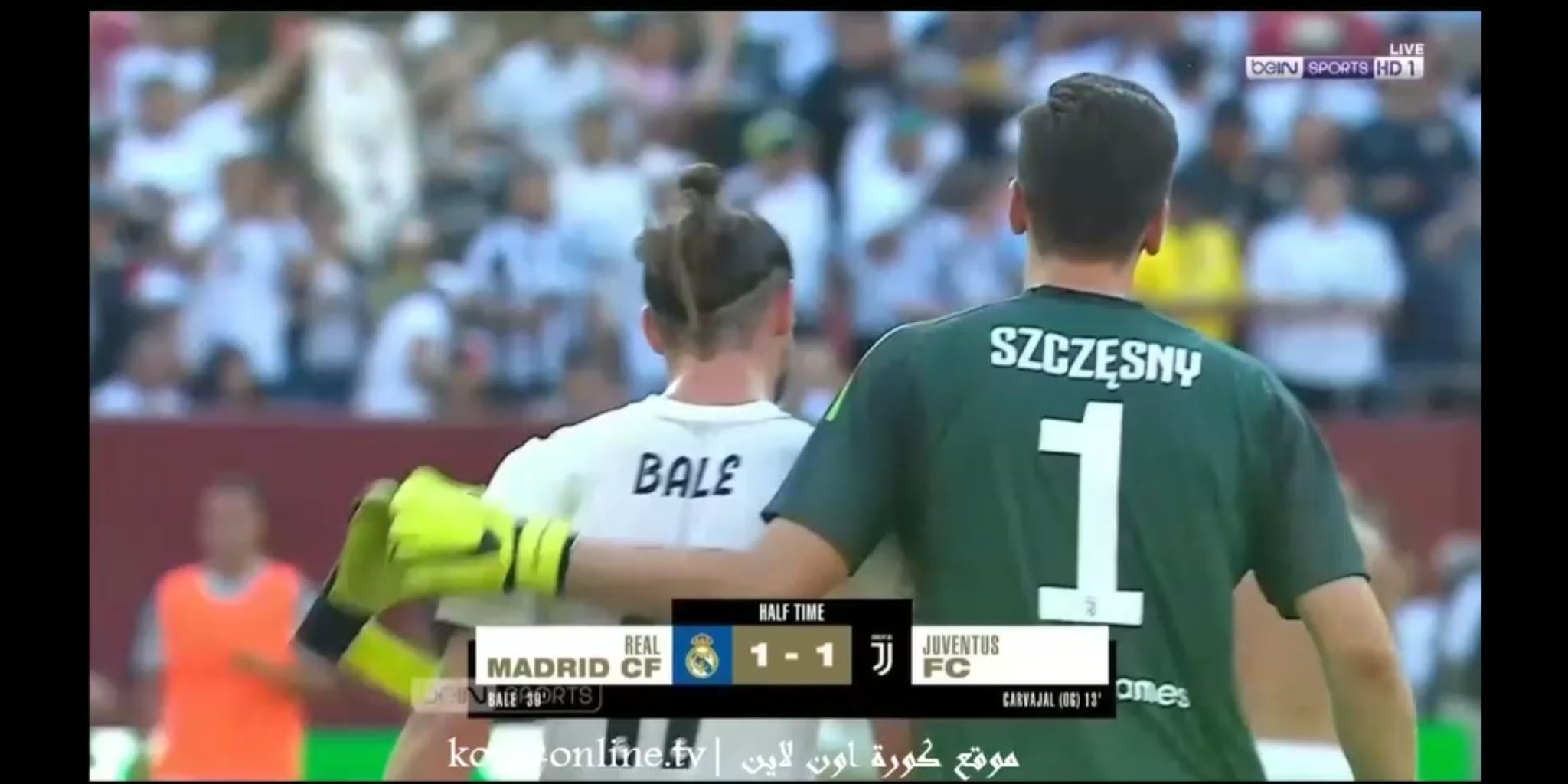 ⚽Bale, what a strike! Juve goalkeeper had no chance there!
The Welshman is kind of struggling now. Should've finished it. Madrid fans in doubt [or rather in no doubt]:
Bale and Madrid made such a big mistake in not parting ways this summer. The way Julien is setting up Madrid doesn't fit bale's game. No way next season if Madrid decide to sell will he command anything near what he would this summer plus no way any pays his wages

— becks (@evertonbd) August 4, 2018
??Juve fans would probably have only one answer to a little Real Madrid fan & his sign:
Kid with a "WHO NEEDS RONALDO?" sign shown.

OK.

— BWRAO (@JuventusNation) August 4, 2018
The Pole's alright with his dribbling though:
Szczesny's kicking not the best in the opening 10 minutes, handed over possession 3 or 4 times now.
Real settled into the game better#RMJuve

— Elio Salerno (@eliosalerno87) August 4, 2018
⚽Carvajal own goal! A combo involving so much luck because of an unlikely deflection from Carvajal.
Dunno why Benatia got booked so early on, all he did was grab hold of the Madrid players shirt to ask if he wanted to swap shirts later ?? #JuveRM

— Graeme Scott (@G_Juve87) August 4, 2018
?And reminding you of something else important, too. Neither Cristiano Ronaldo nor Marcelo are expected. The former will likely make his debut in Serie A while the latter has just resumed training. If the Brazilian appears then for a very short spell.
⚠Reminding you about the squads:
⚪Karim Benzema captains Los Blancos: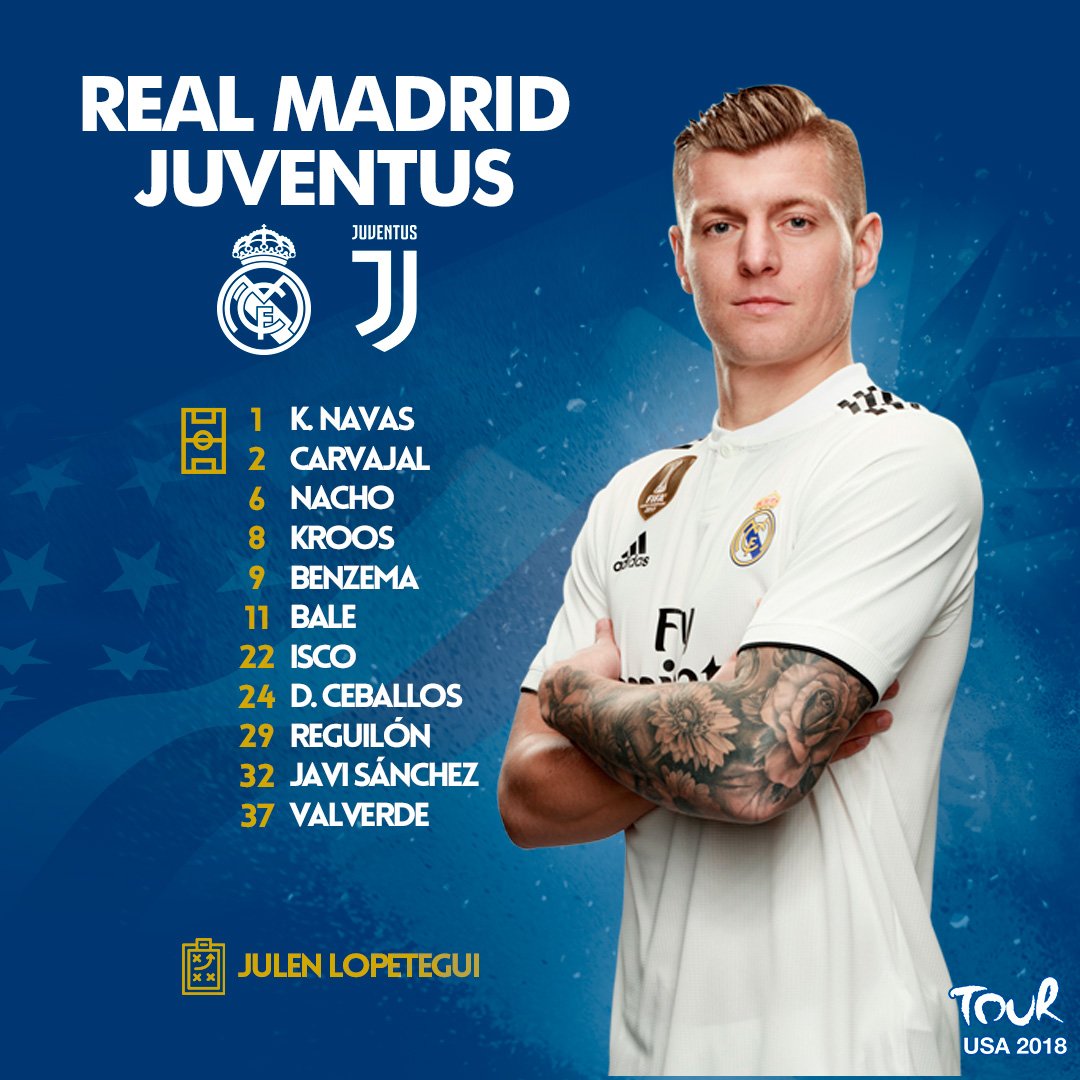 ⚪⚫Juventus are led by Giorgio Chiellini: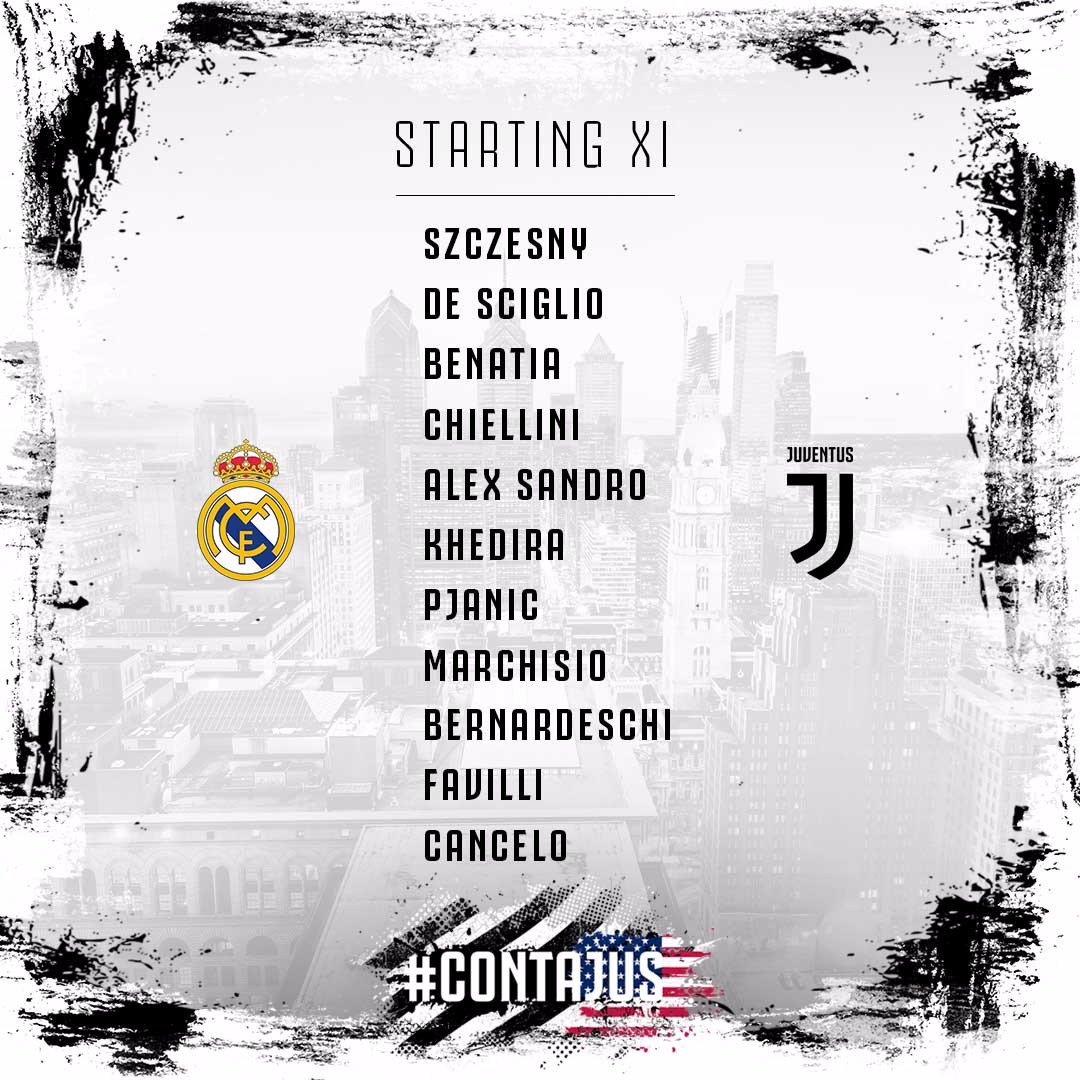 Here's Juventus looking to claim another win on tour:
⚔It's 6pm local time in Landover, Maryland. FedExField audience are raring to watch the two giants take on each other. The recent head-to-head history has favoured the Spanish team too much for it to be just a friendly!
?Welcome, football fans! The new season is slowly approaching but before the ball is played in Italian in Spanish stadiums, it has to be tested in the US.